Tactics Ogre art book seeing English release in May 2023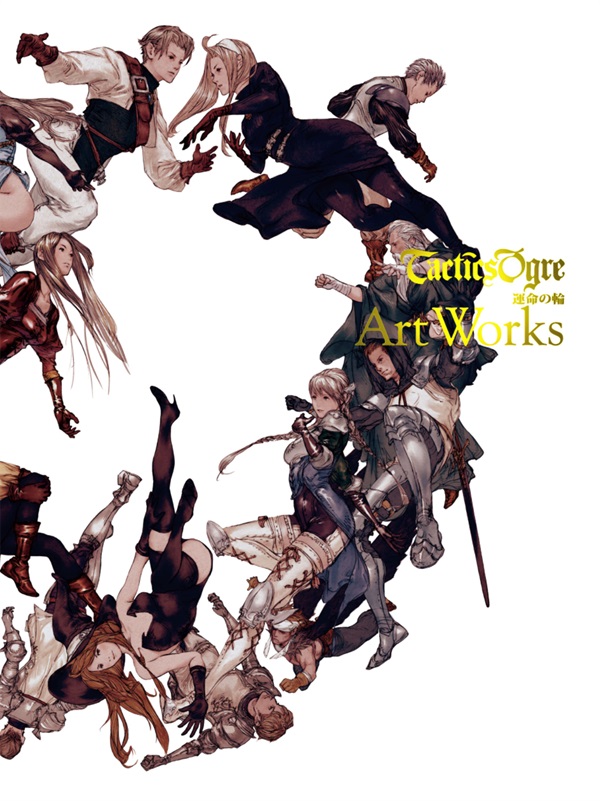 Original (8/5): Square Enix has announced an English edition hardcover art book for The Art of Tactics Ogre: Let Us Cling Together, which will release on May 16, 2023. Pre-orders start today.
The book features over 200 full-color pages of character art and rough sketches, tarot card designs, background art, pixel art, illustrations, and more. It also has high-quality printing on heavy art stock, a five-color preprinted case, frosted PVC jacket with gold foil-stamping, and dyed endpapers.
On top of that, The Art of Tactics Ogre: Let Us Cling Together (English translated edition) contains artist commentary and interviews with lead character designers. This includes Akihiko Yoshida, who previously worked on Vagrant Story as well as the Final Fantasy, Bravely Default and NieR series. Tsubasa Masao, known for his work on Final Fantasy: The 4 Heroes of Light, is a part of the fun as well.
Here's a look at some of the pages:
The upcoming book comes ahead of Tactics Ogre: Reborn, a reimaging of the original Tactics Ogre: Let us Cling Together that was officially announced this week. Switch owners can pick up the title on November 11, 2022.
Source: Square Enix PR
---
Update (8/9): The Art of Tactics Ogre: Let Us Cling Together is now up for pre-order on Amazon here.
---
Nintendo Everything is a participant in the Amazon, Best Buy, and GameStop affiliate programs. The website may receive a partial commission through orders placed with these retailers.
Leave a Reply