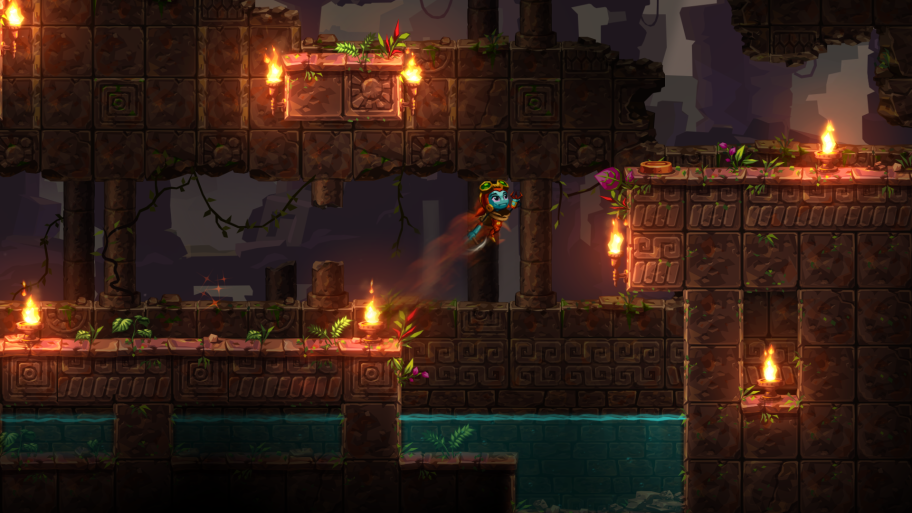 During the last Nindies Showcase, SteamWorld Dig 2 devs Image & Form announced their latest game and, among other things, they specified that this new iteration will use Switch's HD Rumble feature.
Nothing more was said about it until now. In a recent interview posted on the official Nintendo UK site, Julius Guldblog, Community Manager at Image & Form, talked more about how exactly are they planning to implement HD Rumble when playing SteamWorld Dig 2:
"I quite like what we've been able to pull off with HD Rumble. One thing is recreating the sensation of digging into certain materials. There's so many cool things you can do. HD rumble will be a fabulous feature of SteamWorld Dig 2."
He hints that we'll be able to feel with our Joy-Con different materials when digging them, but that's probably just an example and there will be more uses for this feature.