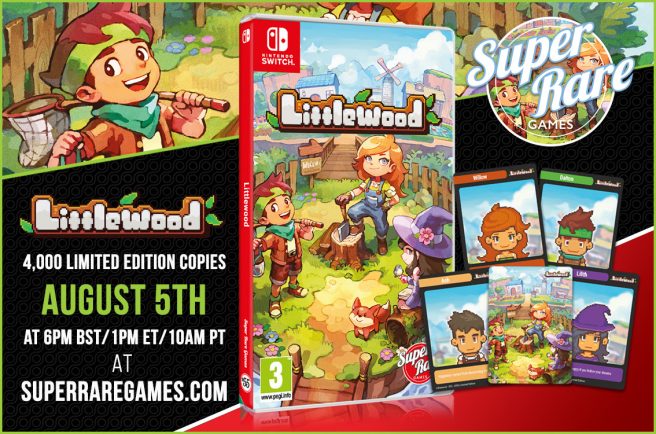 Today, Super Rare Games announced a partnership with SmashGames to produce a physical version of Littlewood, a relaxing RPG and town-building sim. Only 4,000 copies will be made.
Each unit includes all the current content on its cart, a full-color manual, interior artwork, an exclusive sticker, and three trading cards randomly selected from the five-card set.
Pre-orders begin on August 5 at 10 AM PT / 1 PM ET / 6 PM in the UK / 7 PM in Europe. Super Rare Games will have it here.
Source: Super Rare Games PR