Take-Two "happy" about working with Nintendo on Switch's reveal video, will announce specific titles later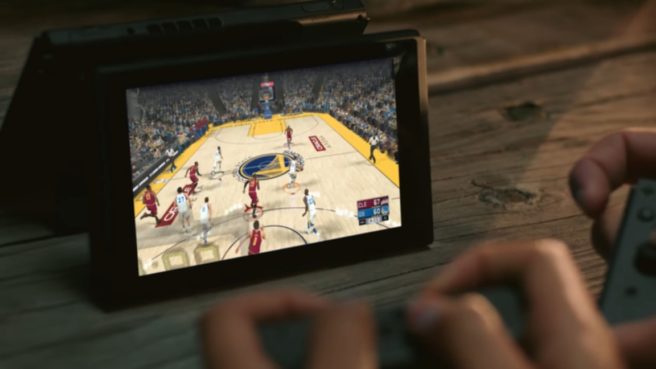 Take-Two Interactive was among a couple of third-party publishers featured in the Switch announcement video. Bethesda was given the spotlight with The Elder Scrolls V: Skyrim, whereas Take-Two's NBA 2K series had its own brief segment.
During Take-Two's financial results call a short while ago, president Karl Slatoff talked commented on Switch. He noted that the company is "happy" to have worked with Nintendo on the reveal, with announcements about specific titles and information coming down the road.
Slatoff said:
"We're happy that Take-two had the opportunity to collaborate with Nintendo on their first look video on Nintendo Switch which was revealed last month and will launch in March 2017. While we're not confirming any specific titles this time, we're pleased to announce our partnership with Nintendo, and support of the Nintendo Switch. We look forward to revealing specific games and details at a later date."
We may hear about what Take-Two has in store for Switch during the system's proper unveiling on January 12.
Leave a Reply