Tales of Vesperia: Definitive Edition devs share special messages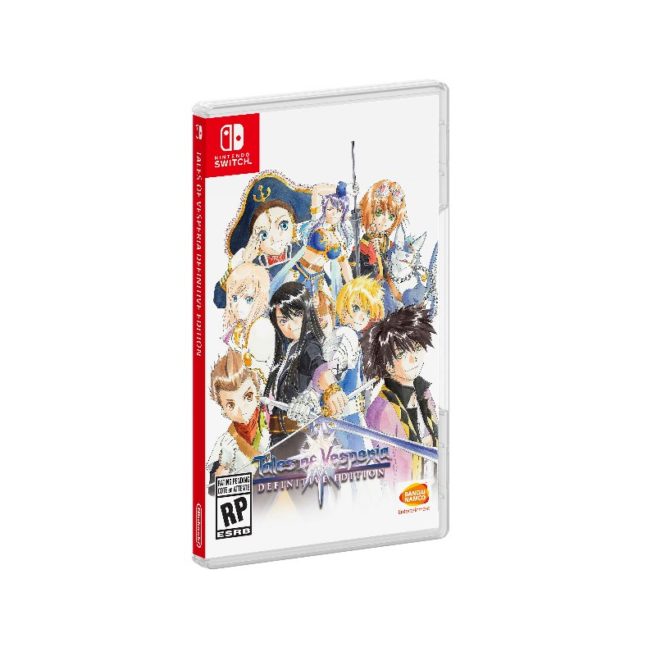 Japanese magazine Famitsu published some of its last coverage for Tales of Vesperia: Definitive Edition in this week's issue. In that section, special developer messages were included. Original chief director / development producer Yoshito Higuchi and remaster producer Yusuke Tomizawa both shared a few words.
Here's a full translation of what was said:
Yoshito Higuchi
"When I had heard first that Tales of Vesperia was going to be remastered, I was pretty happy having been on the development team for the original version. I also thought to myself: 'wow, that much time has already passed, hasn't it?' Over the past 10 years the circumstances surrounding 'Tales of,' myself, and the players have certainly changed. That being said, I found that Vesperia – which I hadn't played in quite a long time – never really faded. In revisiting it new things charmed me, and I found that it's still a good game. At the time, every member of the staff devoted themselves to making Vesperia a reality, and now it's being reborn while crossing borders both internationally with respect to hardware. It'd make me happy if you all have a good time with it."
Yusuke Tomizawa
"First of all, I'm relieved that Tales of Vesperia: Definitive Edition is approaching release. As somebody involved in the development of the 'Tales of' series, I can assuredly say that this is among the best in the series. Alongside the anywhere, anytime playstyle of the Nintendo Switch, the newest hardware allowed us to focus on our goal of reaching out to players all over the world. My hope is that fans will be able to enjoy the ease-of-play and the beautiful visuals of the remaster will still being able to remember the original version fondly.
Tales of Vesperia: Definitive Edition is out now on Switch. In case you missed it, you can read our review here.
---
Thanks to Nico Thaxton for contributing to this post.
Leave a Reply