Tales series producer on next game in the franchise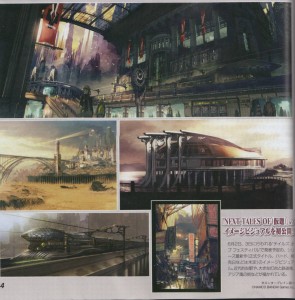 This scan has been receiving attention in Japan as some of its art differs from last week's scan

Tales series producer Hideo Baba recently chatted with Famitsu about the next game in the franchise.
Once again, Baba said it'll be a mothership game. The title's catchphrase, "Are you prepared to destroy the world for the girl?", ties into both the story and gameplay systems.
The next Tales project is changing things up quite a bit. Unlike previous releases which featured "high fantasy" (swords, magic, and other related elements), the new game is dressed with a more modern theme and a world view with thick cultural elements.
Don't be worried that Namco Bandai will be shaking things up too much – Baba feels that it will maintain the Tales play feel. At the same time, he noted how the development team is trying to take the new "Tales of" to the next level.
Leave a Reply