Tanzia details major upcoming update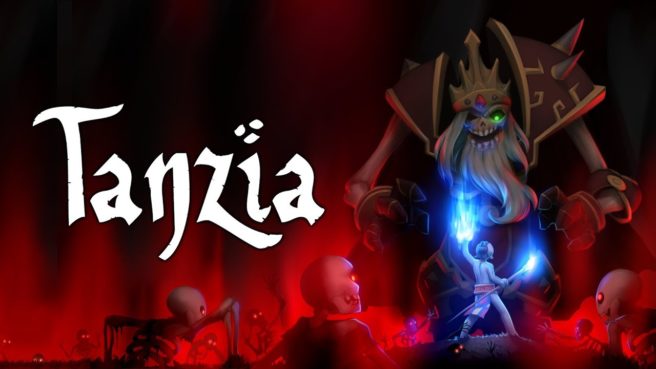 Arcanity has outlined a major update planned for the RPG adventure Tanzia. The team has redone character animations, improved combat, and more.
Here's the full rundown:
Animations

We remade most of the main character's animations, everything from run, jump, directional damage, spellcasting, etc. We now even have proper walk, strafe and jump melee animations and directional spellcasting!
Everything looks new and fresh!

Check out my fancy new fall animation!

Combat

We've spent a lot of time improving melee combat and combat in general. The hits are sharper, more impactful, and more responsive with directional damage animations, subtle screen shakes and controller vibrations. You can feel every impact, and you can see the enemies reacting accordingly. You're still a shaman, and spells will always be your main form of attack, but now you won't feel like a wimp when out of mana.

Gems

We did a major revision on gems. We added several new artifact gems, remade the effects on some that were previously not super useful, and made all of them drop sooner (no Great Volcano gem drops anymore).

There's a new NPC at The Docks who tells you what every artifact gem actually does (it used to be trial and error, you needed to test each gem to see its effect).

We also made a full set of gems called "Eye of the …" which actually improve your spells! You can get a bigger fireball, faster Ice Shard, monstrous Fire Totems, and a killer Thunderclap!

The Giant Fire Totems to the right are the improved versions you get with the Eye Of The Summoner Gem.

The new Alchemist's Gem gives you the possibility to craft improved versions of potions.

And now we have a portable Jeweler's Kit that lets you switch your gems anytime!

Spells

We've improved some of the spell FX. More importantly we revamped the spells at the Voodoo Camp. Fear is now a point-blank AOE spell like Thunderclap. Web Totem has been removed entirely and replaced with my new favorite spell, Raise Dead! With it you get your own posse of freshly deceased monsters to follow you around, killing everything in your way. In normal use you only get 3 of them, but just imagine mixing it up with Mako's Rage… you can get a whole army!

You don't have to imagine it anymore, check out my beautiful army of the dead!

Steam Achievements

You can now show the world how good you are at Tanzia!

A NEW COMIC!

We already had one quest which gives you a full digital comic book as a reward, but now we have another comic with even more backstory, and you can get it right away at The Village!

And More!

We have tons of little improvements we're not mentioning in detail here, but expect tweaked loot locations, monsters showing directional damage, the ability to remove floating text, more items to loot, better tutorial windows for each control type, improved controller support, no more cooldown for potions, new FX for some of the spells, monsters now have hitboxes instead of infinite reach and bug fixes galore!

New Fireball FX!
Leave a Reply