TASOMACHI: Behind the Twilight releasing on Switch in April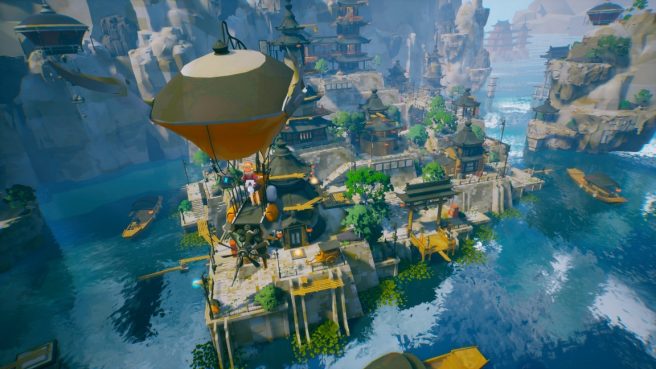 After it was confirmed for Switch last June, TASOMACHI: Behind the Twilight has received a release date. The 3D action adventure game will hit the console on April 28, 2022, publisher Playism and developer Orbital announced today.
When TASOMACHI: Behind the Twilight arrives on Switch, it will include a new "Twilight Sanctuary" stage.
Learn more about TASOMACHI: Behind the Twilight with the following overview:
TASOMACHI: Behind the Twilight is an independently developed 3D action adventure game that lets you freely explore the beautiful world created by designer nocras. Assuming the role of a young female protagonist Yukumo, fix your beloved airship by exploring the mysterious town covered by the Twilight Mist to collect hidden Sources of Earth and help restore the town's lost brilliance. Enjoy this unique world with an Eastern fantasy twist, complemented perfectly by composter Ujico*'s mystical soundtrack.

Story

Meet Yukumo, a young girl traversing the world in her beloved airship. Upon arriving at a particular Far Eastern town to run some errands, her airship suddenly breaks down. She decides to explore the town to search for parts for repair; however, the town has fallen silent with no trace of the people who live there, the only inhabitants being a strange cat-like species…

The Town

Wander and explore this beautiful and mysterious town. As time slowly creeps by, the subtle differences in the town between day and night are mesmerizing. The Nezu Tribe, the only remaining inhabitants of the town, just may provide some useful hints regarding the Sources of Earth.

Sanctuaries

Test your skills in the athletic stage-like "Sanctuaries" located on the edge of town.

Your Airship

Hop into Yukumo's trusty airship to explore piers, valleys, and lakes. Gather the Sources of Earth to expand the scope of your adventure even further.

Outfit Changes & More Extras

Collect money around town to change outfits and decorate your room. Try to complete the entire collection.
We have a new trailer accompanying today's release date news for TASOMACHI: Behind the Twilight below.
Pricing for TASOMACHI: Behind the Twilight is set at $19.99 on the Switch eShop, and a physical version is planned for Japan. Find the official site here.
Source: Playism PR
Leave a Reply