Terra Alia, magical language-discovery RPG, hitting Switch in October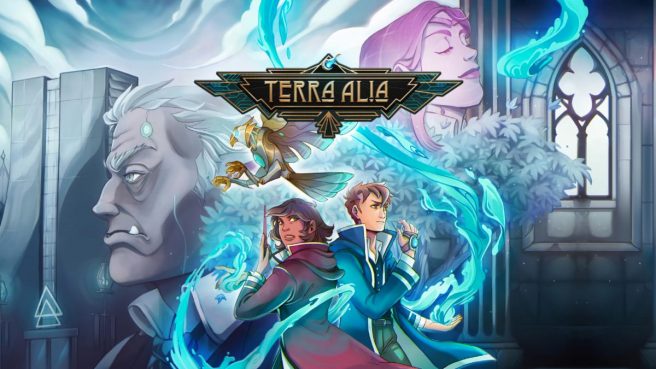 Today, publisher Boombox Games and developer 30 Parallel announced that they're bringing Terra Alia to Switch. It will be available on October 11, 2023.
The game, which was previously made available on PC, is a mysterious and magical language-discovery RPG. For more information about it, check out the following overview:
In a world wracked with insatiable greed for magic and technology, Professor Esperanto stands as a bastion of justice and equality, fighting for all beings' fundamental right to access the arcane arts. The influential master has extended an invitation for you to be under her tutelage to study sorcery, but before arrival she suddenly disappears without a trace.

Only her beloved mystical droid companion, Falco, and a piece of an enchanted stone remain in her stead. Hunt down the five remaining pieces of the stone, each encoded with hidden messages from the Professor, to uncover the truth of her unexpected disappearance.

Choose a native tongue and grasp the local language to cast commanding spells, unlock powerful abilities, and solve perplexing puzzles. Discover Falco's unique combat abilities amidst battles with ancient deities, evil robots, malevolent mages, and the occasional aggressive academy students. Traverse the realms of Terra Alia and encounter mythical races like dwarves, elves and orcs. Assess their character, but know that even the seemingly kind may have ulterior motives.

Utilize a variety of defensive and offensive vernacular in one of 10 languages at a time including American English, French, Italian, German, Castilian Spanish, Japanese, Korean, Brazilian Portuguese, Russian, and Simplified Chinese to shape the future of this fantasy and techno-fuelled world.
Watch a trailer for Terra Alia below.
Release Date Trailer
Note that a 24-page comic book extension, written by award-winning author Sylvain Runberg (best-known for his adaptation of Stieg Larsson's Millennium series read by more than a million avid comic readers), will release its first chapter for free alongside the Switch launch on October 11, 2023. Follow five underprivileged teens across a techno-magical tale of inequality, survival, and bravery.
Leave a Reply