Tetris 99 10th Maximus Cup announced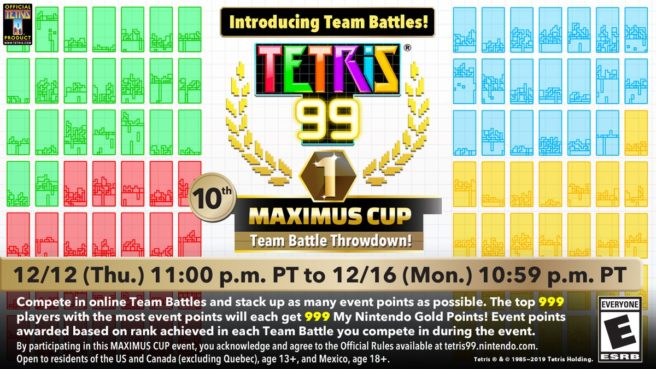 Nintendo has announced that Tetris 99 will host the 10th Maximus Cup this week. The event is promoting the new Team Battle Mode, and the top 999 players will each win 999 Gold Points on My Nintendo.
Look for Tetris 99's 10th Maximus Cup to go live on December 12 at 11 PM PT / December 13 at 2 AM ET.
Leave a Reply