The Art of Immortals Fenyx Rising on the way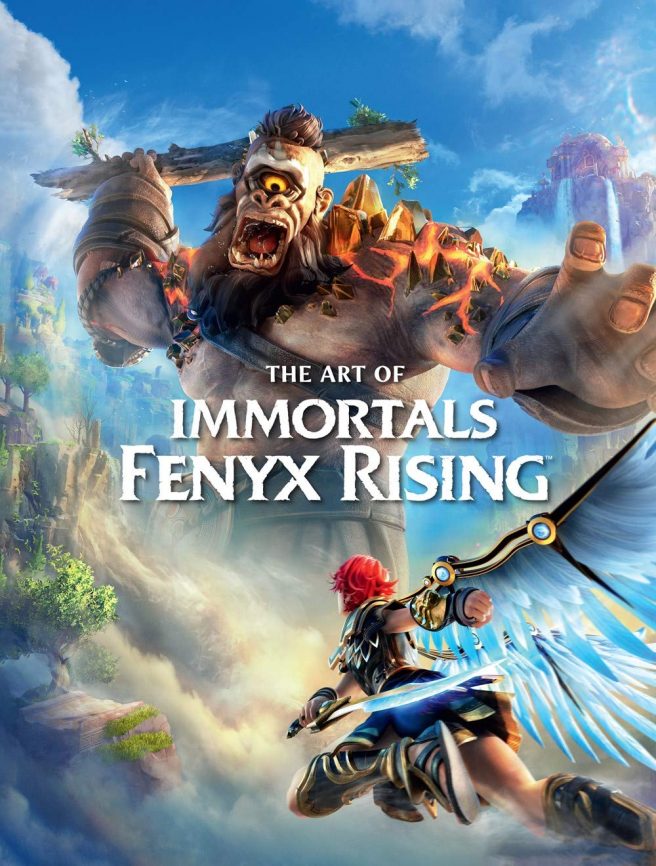 Fans of Immortals Fenyx Rising will be able to get more insight into the game with a new art book coming soon. Ubisoft, in partnership with Dark Horse, will be releasing The Art of Immortals Fenyx Rising.
The Art of Immortals Fenyx Rising is hardcover and features over 200 pages. Those that pick up the book can have a closer look at Fenyx, the game's various environments and creatures, the gods themselves, and more.
Here's the full product description, along with a few preview pages:
A fanciful full-colored hardcover tome chronicling the development of the hotly anticipated video game Immortals Fenyx Rising from Ubisoft Entertainment

The creative team of Ubisoft Quebec presents a fantastical world based on mythological tales, rife with creatures such as bestial minotaur, gigantic cyclops, evil chimera, ferocious harpies, and the terrifying Medusa. This volume offers an inside look at the craft behind that massive and magical land, wherein readers will find themselves taking part in a heroic journey that spans the lush paradisiacal lands of Aphrodite the goddess of love, through the scarred battlefield and fortress of Ares the god of war, up Mount Olympus–home of the mighty Zeus, down into the darkest corners of the underworld. and much more! Not only does this book lend insights into designs of Fenyx, a new winged Greek hero, with their legendary weapons and armor, but also the environments that players will explore, the creatures they will encounter and–most importantly–the gods themselves, who seek aid against the fearsome titan and father of all monsters, Typhon!

The Art of Immortals Fenyx Rising gives readers unique insights into the masterful development of a memorable gaming experience. This collection of concept art and creator commentary is sure to engage any fan of games, art, or ancient myth!
The Art of Immortals Fenyx Rising is listed for release on January 26. Pre-orders are open on Amazon, Amazon Canada, Amazon UK, Amazon Germany, and Amazon France.
Leave a Reply