The Church in the Darkness coming to Switch next week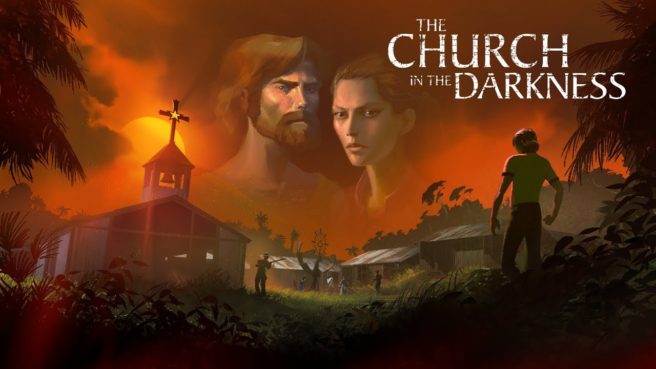 Developer Paranoid Productions and publisher Fellow Traveller are putting The Church in the Darkness on Switch, the two companies have announced. The game is due out in just a few days, with a release planned for August 2.
The Church in the Darkness "combines unique narrative with tight top-down action-infiltration gameplay in an open-ended environment." More details can be found below, along with a trailer.
No one is forced to join a cult. It welcomes you. It understands you. It envelops you until the words become more than truth—they make you whole.

In the late 1970s, the charismatic Isaac and Rebecca Walker lead the Collective Justice Mission. Labeled radicals and feeling persecuted by the US government, they relocate their followers to the one place they believe they can create a socialist utopia: the jungles of South America. There they build Freedom Town. But relatives left behind in the US become worried: what exactly is going on at this compound in the jungle?

You play as Vic, an ex-law enforcement officer who has snuck into Freedom Town to check on their nephew, Alex. Whether you choose stealth or violence, you must infiltrate the commune, find out what's going on within, and locate your nephew, before it's too late.

What ending will you get? Will you get Alex out, whether he wants to go with you or not? Will you confront the cult leaders? Will you join the cult?
Unlock every ending for each scenario by trying different play styles or making different choices.
Multiple ways to play: Avoid detection completely, taking out guards and civilians non-lethally, or kill anyone who gets in your way.
Interview characters from Freedom Town and search for clues. Documents and letters scattered around camp will hint at the true nature of the commune.
Fully voiced game, starring Ellen McLain (best known as GLaDOS in Portal) and John Patrick Lowrie (the Sniper from Team Fortress 2) as the cult leaders, Rebecca and Isaac Walker.

How dangerous are the Walkers? How far will you go to uncover the truth and save Alex? Could it all have turned out differently?
The Church in the Darkness will cost $19.99 on the Switch eShop.
Leave a Reply