The First Tree update out now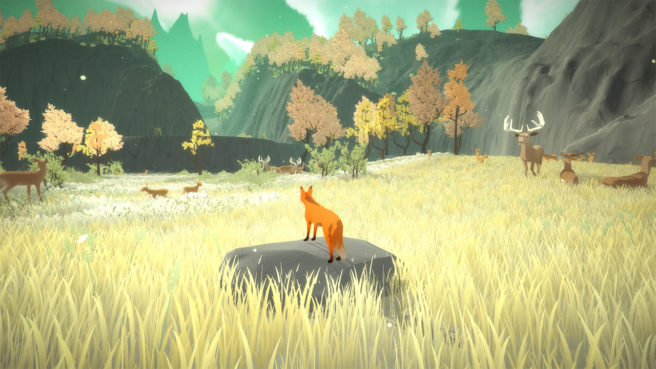 Creator David Wehle has made a new update available for The First Tree on Switch. According to Wehle, it adds in a "special online delivery system that occurs only at the end of the game." It sounds like quite a bit of work was involved, as Nintendo and partner DO Games helped out with testing.
Here's the full update notice from Wehle:
"I'm pleased to announce that a major update for The First Tree just went live for Nintendo Switch! The biggest change is the incorporation of a special online delivery system that occurs only at the end of the game. Dozens of people at DO Games and Nintendo helped make this a reality since it required a lot of testing. Why was it so complicated you ask? Well, the idea behind it is quite unique for a game.

Without spoiling the ending, my goal for this online system was to create a 'surprise' sense of community at the end of the player's journey to the first tree on Earth. This involved creating a database on my web server where players could contribute to the story in a very direct and meaningful way. I did this so everyone would feel like they're part of something bigger than themselves, and perhaps even help them say goodbye to their own loved ones who have passed on.

If that at all sounds intriguing, I encourage you to pick up The Last Tree on the Nintendo eShop! It's a short third-person exploration game about two stories: a fox looking for her missing cubs, and a son reconnecting with his estranged father in Alaska. Thousands of hours were put into this project, and the reception from players all over the world has been incredible. Thank you everyone for the support; it has quite literally changed my life."
The First Tree is out now on Switch as a digital download on the eShop.
Source: Switch news
Leave a Reply