The Jackbox Party Pack 10 announced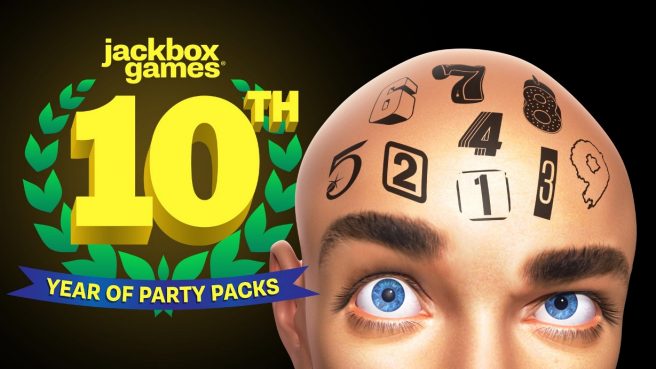 Original (2/8): Jackbox Games has announced The Jackbox Party Pack 10, the latest entry in the series that has been ongoing since 2014. It's due out on fall and expected on Switch like all of the other titles.
Details are light on the moment as this is only the initial announcement, but fans will be able to play all of the party games in English, French, Italian, German, and Spanish. More details and behind the scenes looks at the five games the team is building will be shared in the months ahead.
Since each of the Party Packs are full of special memories, Jackbox Games will be highlighting one Party Pack per month leading up to the release of The Jackbox Party Pack 10. Fans can look forward to behind the scenes tidbits from the development process and special livestreams featuring members of the development team.
Here's a special anniversary video from Jackbox:
Anniversary Video
---
Update (9/13): We've been covering the news about all of the different games as they've been announced, but we now have a proper trailer. Check it out below.
Official Trailer
Leave a Reply