The Jackbox Party Pack 6 reveals Push The Button as its third game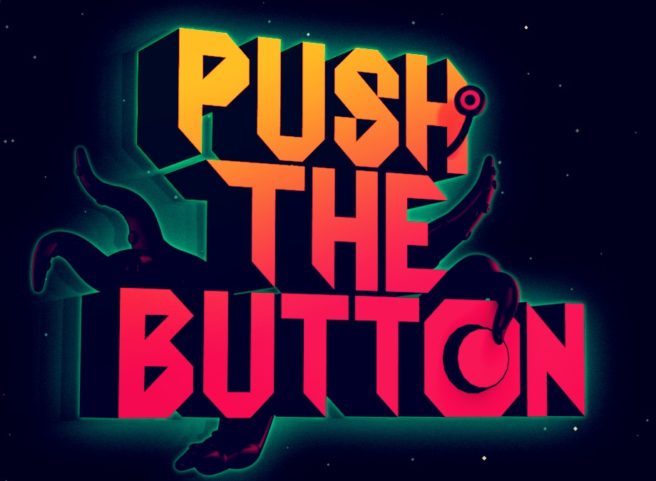 Jackbox Games today announced another game that will be included in The Jackbox Party Pack 6. Push The Button is now confirmed, which will be joining Dictionarium and Trivia Murder Party 2.
Here's the full rundown:
How well do you know your friends? Like, reeeeeeaaaaalllly know them? Could they be hiding something from you? Like, maybe they are allergic to shellfish… or they dream of being in the circus…. or they're actually from outer space and are trying to kill you and the rest of the humans on your ship?!!!

Okay, that last one is unlikely, but it IS the premise to the third game in The Jackbox Party Pack 6: Push The Button!

In Push The Button, you and your friends are minding your own business, just flying through space when suddenly, you discover that your ship has been infiltrated by shape-shifting aliens! The aliens have one goal: take over your ship at any cost.

Fortunately, your helpful AI guide has found a way to (hopefully) detect the aliens; a series of tests that require humans to write or draw responses to challenging prompts or defend their answers to divisive questions.

How does this help you find the aliens? Simple. Take the Drawing Test for example: Humans would receive the prompt "draw a couple in love" while aliens would receive the prompt "draw an elderly couple." As a result, the drawings will be close but not the same to raise suspicion.

Once you think you've figured out who the aliens are, you can PUSH THE BUTTON, which will you allow you to shove the suspected aliens into an airlock and shoot them into the cold void of space.

Sounds easy, right? Oh wait. We forgot to mention the timer. You have to do all of this before the timer runs out or the aliens win. I bet that shut you up. Or knowing the internet, it didn't.

Push The Button support four to ten players who really like to yell at each other.
We've attached a trailer for Push The Button below.
Leave a Reply