The Journey Down series coming to Switch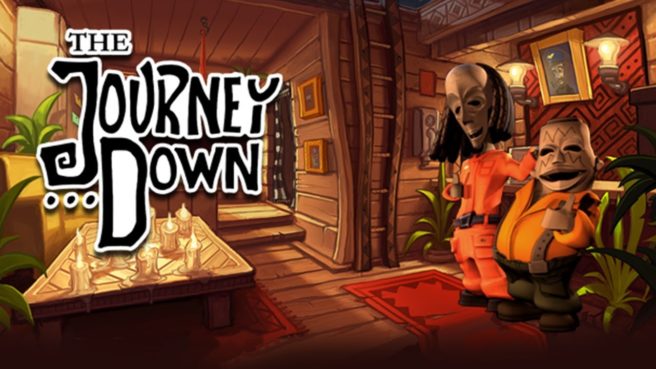 SkyGoblin and BlitWorks have announced that The Journey Down series is coming to Switch. The "point-and-click series with an Afro-Caribbean twist" will have its first episode on the eShop next Thursday. We'll then see the second and third chapters "in the coming weeks."
Here's a trailer and more details:
Uncover secrets and reveal plots on a journey that spans from the sprawling metropolis of St. Armando to the ancient jungles and temples of the mythical Underland. This bundle includes The Journey Down: Chapter One, Two and Three.

The adventure starts in a shady corner of Kingsport Bay, at the outskirts of St Armando, where Bwana and his trusted sidekick Kito struggle to make ends meet at their run-down gas station. Little do they know that they are about to be thrown into a spine-tingling adventure that will take them far from home and right into a twisting plot of corruption and danger. Get ready to embark on an epic journey of laughs and brain-teasing adventure!

Features
A twisting tale of intriguing adventure
Tons of hand-painted environments
An all original jazzy reggae soundtrack
A fully voiced cast (English)
HD art and animations
English and German subtitles
The first chapter will cost $9.99 / €9.99 while the second and third ones will be priced at €19.99 / €19.99 each. A bundle will also be sold for $39.99 / €39.99. By purchasing the bundle, you'll be able to play chapters two and three before they are released individually.
Source: Blitworks PR
Leave a Reply