The Journey Down Trilogy given final Switch release dates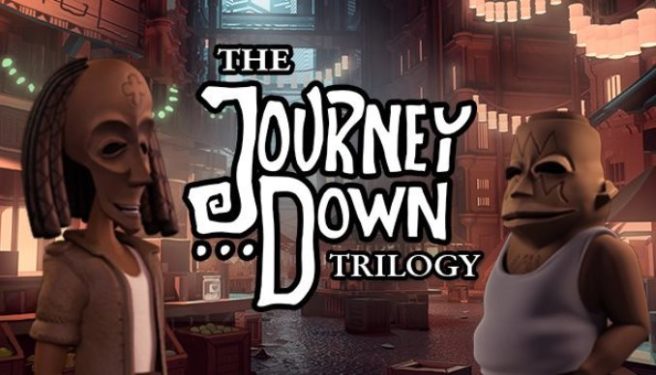 Blitworks and SkyGoblin recently announced The Journey Down for Switch. Today, final release dates for the three different chapters were shared.
Here's the full rundown:
The Journey Down: Chapter One – June 21st – $9.99
The Journey Down: Chapter Two – June 28th – $19.99 (25% off if you have chapter 1)
The Journey Down: Chapter Three – July 5th – $19.99 (25% off if you have chapter 1 or chapter 2)
We have more information about The Journey Down games below, along with a trailer.
The Journey Down Trilogy

Uncover secrets and reveal plots on a journey that spans from the sprawling metropolis of St. Armando to the ancient jungles and temples of the mythical Underland. This bundle includes The Journey Down: Chapter One, Two and Three.

The adventure starts in a shady corner of Kingsport Bay, at the outskirts of St Armando, where Bwana and his trusted sidekick Kito struggle to make ends meet at their run-down gas station. Little do they know that they are about to be thrown into a spine-tingling adventure that will take them far from home and right into a twisting plot of corruption and danger. Get ready to embark on an epic journey of laughs and brain-teasing adventure!

Features
– A twisting tale of intriguing adventure
– Tons of hand-painted environments
– An all original jazzy reggae soundtrack
– A fully voiced cast (English)
– HD art and animations
– English and German subtitles

The Journey Down: Chapter One

In the first chapter of The Journey Down, the search for a lost journal leads to forgotten secrets of the mysterious Underland. Follow Bwana and Kito as they puzzle their way forward and begin to uncover the true fate of their long lost father, Captain Kaonandodo.
Source: Blitworks PR
Leave a Reply