The playable characters of the Mario Tennis Aces Pre-launch Online Tournament Demo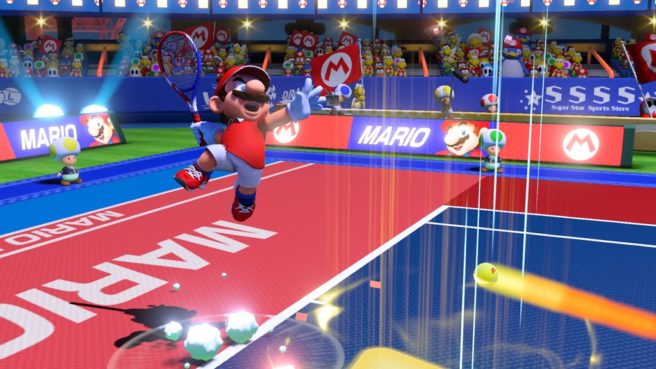 Mario Tennis Aces is having a big demo soon. The Pre-launch Online Tournament Demo kicks off during the evening of June 1, lasting through the entire weekend. It'll give Switch owners an opportunity to battle against others online.
Nintendo has introduced the primary characters you'll be able to play as in the demo. The full rundown is as follows:
Mario

The famous mustachioed hero appears with a new tennis outfit! Mario is an All-Around character type in this game. He's a good character to start with because he's well-balanced – both his shots and speed are solid.

Yoshi

Yoshi is a Speedy character. Utilizing Yoshi's fast legs, you can quickly catch up to balls far away from you!

Peach

Peach, the princess of the Mushroom Kingdom, is a Technical character. She has excellent ball control, great footwork, and can easily hit to the far corners of the court. She's a great character to use if you like making your opponent run from one side of the court to to the other.

Bowser

As you may have assumed from his large size, Bowser is a Powerful character that can dish out shots at very high speeds. Use his strength to keep the pressure on your opponents!
The four characters above will be immediately available upon downloading the Mario Tennis Aces demo. However, you can actually unlock up to nine characters. You can do so by collecting points based on how well you play during matches.
We should also point out that even though online battles go live next week, you should be able to download the demo starting tomorrow. Based on what has been mentioned, you should be able to play against the CPU offline.
Source: Switch news
Leave a Reply