The Room hitting Switch on October 18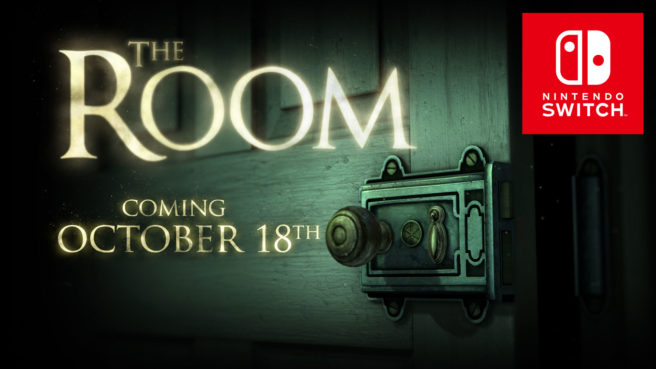 Today, Team17 announced a partnership with Fireproof Games that will result in The Room's release on Switch. We'll be seeing the 3D puzzler on the eShop in two weeks time – October 18.
We have the following overview:
The Room is a physical puzzler wrapped inside a mystery game where you are transported into a unique space that blends stunning visuals with intriguing problems to solve. A mysterious invitation leads to the attic of an abandoned house. In the room is a cast-iron safe laced with strange carvings and on top, a note from your distant companion. It promises something ancient and astonishing concealed in the iron chamber – you need only find a way in.​

The Room has been rebuilt from the ground up specifically for Nintendo Switch to utilise both the touch screen and the Joy-Con controllers. Use the intuitive touch screen controls to solve puzzles in handheld mode or utilise the Joy-Con controllers in newly implemented motion control in TV mode.
And trailer:
Leave a Reply