The Testament of Sherlock Holmes gets surprise release on Switch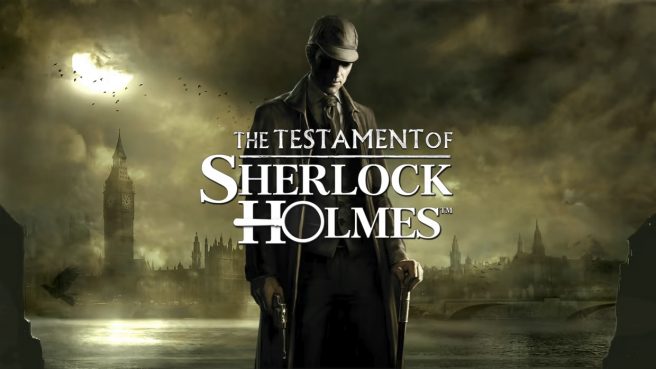 Frogwares has just come out with another Sherlock Holmes game on Switch, as The Testament of Sherlock Holmes has been made available. The studio didn't make any prior announcements about this so it comes as a bit of a surprise.
The Testament of Sherlock Holmes first released in 2012. It has not been re-released on new consoles since then.
Here's an overview of the game:
In the heart of Victorian London, a shocking newspaper article accuses Sherlock Holmes of a heinous crime – the theft of a valuable gemstone collection. What are your options? Only one, you have to unravel the mystery that threatens to shatter your reputation. Despite the appearance that everything is spiraling out of control, you are Sherlock Holmes. So, go ahead and together with your sleuthing companion Dr. John Watson, clear your name and preserve your legacy.

Step into the shoes of the illustrious detective, Sherlock Holmes, and embark upon a journey fraught with peril and intrigue. Gather clues, interrogate suspects, and unravel a web of deceit in a tale replete with twists and turns. Grab your magnifying glass, sharpen your wits, and prepare for a journey of mystery, suspense, and deduction.

Key Features

Play as the legendary detective Sherlock Holmes
Lead Holmes' darkest investigation: examine crime scenes, find clues, interrogate suspects
Discover Sherlock Holmes' dark side in a breath-taking story full of twists and turns
Uncover new leads and clues as you explore richly detailed places
Enjoy the full experience of The Testament of Sherlock Holmes on-the-go with the Nintendo Switch. Explore, solve crimes, and experience the mystery in handheld mode or on your TV.
Get a look at a trailer for The Testament of Sherlock Holmes below.
The game can be purchased now on the Switch eShop for $24.99.
Leave a Reply