The Tower of Druaga is this week's Arcade Archives title on Switch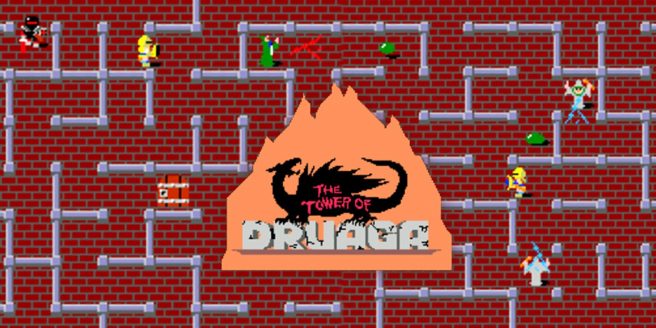 Hamster has announced that The Tower of Druaga will be the next game releasing on the eShop under the Arcade Archives label. Here is some more information about the game below.
The Tower of Druaga was originally produced by Namco in 1984. It is an action RPG played from a top-down perspective, in which you control the knight Gilgamesh and try to rescue the maiden Ki from an evil demon named Druaga. To do so, the player must climb all 60 floors of the eponymous Tower of Druaga, defeating slimes, wizards and other enemies while collecting power-ups and hidden items along the way. It is a single player game but does feature an alternating turn two-player mode.
Arcade Archives The Tower of Druaga will release digitally on Switch tomorrow, June 2. It will cost $7.99 / €6.99 / £6.29 on the Switch eShop.
Leave a Reply