The Wii U isn't just hindered by one giant update– there are countless others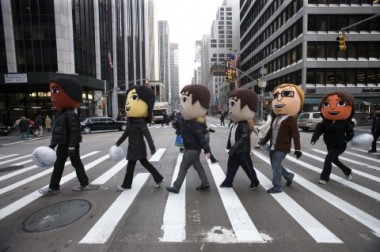 Edit: Just wanted to note that these updates can be downloaded in the background while you play games.
I want to make it clear that I absolutely adore the Wii U as a console, but it definitely has some major problems. The two everyone seems to be talking about are the oddly long load times (10-20 seconds for an app, sometimes more than 30 for a game) and the big one-hour update that you have to do right at the beginning. What people seemed surprised to hear on our Wii U stream last night was that there are countless other updates that you have to install in order to play various games. By memory, here are the games and updates I've had to do so far:
– ZombiU: No update initially, but today I had to do an update that took about 2 minutes.
– Nintendo Land: Had to do two updates yesterday, one taking about 5 minutes and one about 8.
– New Super Mario Bros. U: Had to do an update once, took about 8 minutes.
– Sonic & SEGA Racing Time: One update, took about 6 minutes.
– Black Ops 2: Just the one update so far, taking about 8-10 minutes.
There might have been more that I'm forgetting about, but beyond that the system alterts you that it's finished downloading something randomly every so often (especially yesterday), but gives you no indication as to what it is. I looked into it, but nothing seemed to help out.
This isn't a system breaker at all, but I think new Wii U owners should be prepared: Long load times, lots of updates, and one BIG update will be there to meet you when you turn on your console for the first time. Unless they fix all of it by the time the next shipment arrives, who knows?
~Austin
Leave a Reply