This Is Pool coming to Switch in Spring 2019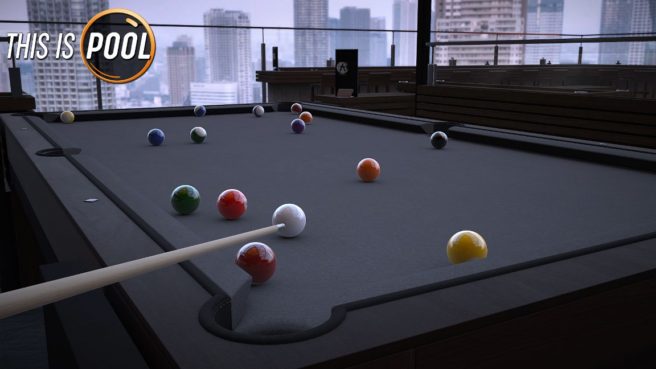 Mantis Burn Racing developer This Is Pool announced today that its next title This Is Pool is in the works for Switch. It's currently on track for a Spring 2019 launch.
Here are the first details, along with a teaser trailer:
Prepare yourselves for the return of the masters of the baize as the creators of the critically acclaimed *Hustle Kings and Pure Pool return with This Is Pool. Developed using all the power of VooFoo Studios' updated and completely revamped world-class game and physics engine, This Is Pool® will set new benchmarks for graphical fidelity and hyper-realistic gameplay in a breathtaking simulation that is set to redefine how good a cue sports game can look and play.

This Is Pool® will expand and improve on previous games to deliver the most robust, expansive and feature-rich cue sports game to date that will include every major rule-set played worldwide, practice mode, mini-games, career mode, arcade trick shots and 'scenario' challenges, rule-set customization, local and online multiplayer and more, along with the option to play with a top-down camera view.
This Is Pool will be playable at EGX between September 20 and September 23 in the Rezzed Zone.
Source: VooFoo Studios PR
Leave a Reply