Tied Together coming to Switch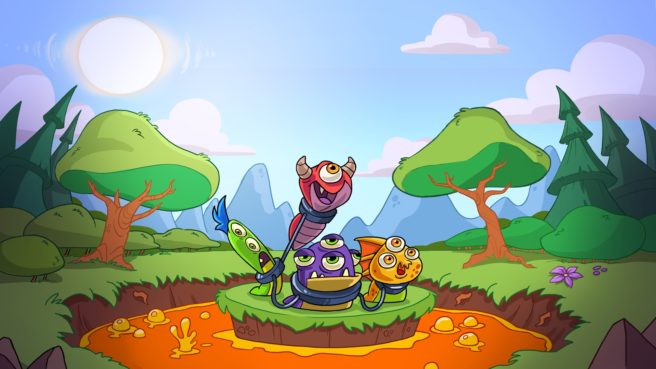 Headup Games has been pretty active on Switch as of late. Today alone the company is publishing In Between, Toby: The Secret Mine and Super Blackjack Battle II Turbo Edition.
Headup also revealed today that it is partnering with Napalmtree on Tied Together. Here's an overview and trailer for the local co-op party game:
One fine day a bunch of scientists created four tiny monsters. But for what? To test their cooperation skills of course! So they tied them together to a tiny monstrous chain and let them make their way through colorful, tricky, cooperative experimental set-ups that only scientists can think up.

Single players don't even have a chance to handle the monster's challenges. Also, it's a lot more fun to play with friends instead of playing alone, right?!? As a team you have to coordinate movement, jumps and cling to ground and walls to complete the levels and stay alive. That's not as easy as it sounds, but all the funnier! And every time your monstrous cooperative skills are not enough it will end up in great chaos – and great laughter!
Headup has not yet provided a release window for Tied Together on Switch.
Leave a Reply