Tokidensho Angel Eyes is this week's Arcade Archives game on Switch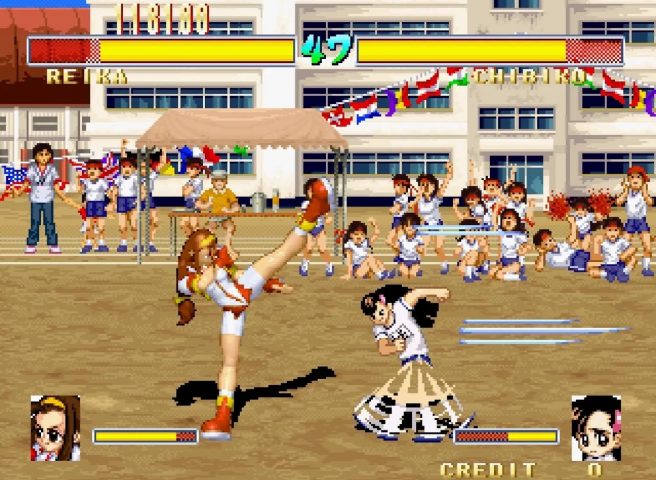 Hamster has announced that Tokidensho Angel Eyes will be the next Arcade Archives game coming to Switch. Here is some more information on the title.
Tokidensho Angel Eyes is a Japanese-exclusive fighting game originally released by Tecmo in 1996. The game is a 2D fighter with an all-female cast of 8 playable characters, made up of various archetypes like bikers, ninja and school girls. It's a relatively standard fighting game with punches, kicks, specials, and supers, but possesses a couple of unique mechanics, notably a reversed form of combo scaling. While most fighting games decrease damage dealt the longer the combo goes on, Tokidensho Angel Eyes increases it instead, leading to very high damage combos being possible to execute.
Arcade Archives Tokidensho Angel Eyes will release digitally on Switch tomorrow, October 20. It will cost $7.99 / €6.99 / £6.29 on the Switch eShop.
Leave a Reply