Tokyo Dark: Remembrance announced for Switch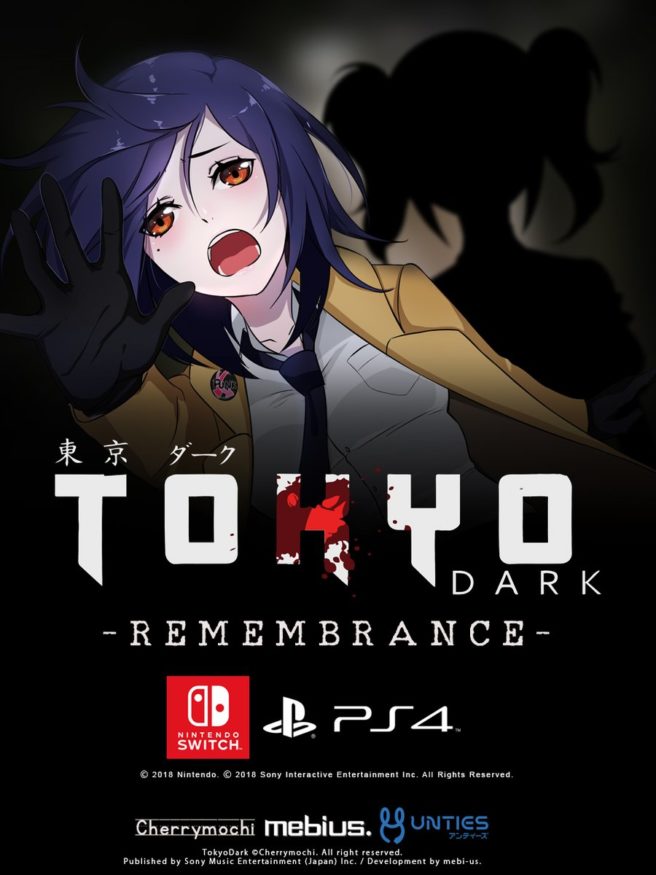 Last year, the well-regarded title Tokyo Dark originally debuted. The mashup of point-an-click and visual novel is now making the jump to Switch.
Tokyo Dark: Remembrance "completes the mysteries left by the original" with a director's cut experience on Nintendo's console. It has been rebuilt for the system, featuring new scenes, art, and additional endings.
Rather than Square Enix, Unties will be publishing this time around. It's due out this winter.
Here's an overview for Tokyo Dark's original release, along with a trailer:
Detective Ito`s partner is missing, but what starts as a straightforward case soon spirals into a twisted nightmare that causes Ito to confront her past and question her own sanity.

Tokyo Dark places the narrative in your hands. Your decisions and actions change Detective Ito's state of mind, opening doors to different possibilities as you attempt to find your partner and understand the dark and horrifying world around you.

KEY FEATURES
– The S.P.I.N (Sanity, Professionalism, Investigation, Neurosis) system keeps track of every decision you make, changing how other characters react and the actions available to you.
– A deliciously dark delve into the world beneath Tokyo, that will leave you questioning each and every decision.
– A branching narrative that delivers 11 exciting endings.
– A NewGame+ mode that positions you at the fork of each of Tokyo Dark's 11 endings.
– Beautifully animated sequences produced by Graphinica – a world class anime studio.
– The exploration, discovery and puzzle solving found in Point and Click Adventures married with narrative depth and intrigue of visual novels.
– Original soundtrack by Reign of Fury front man Matt `Bison` Steed.
– Localization by Japanese novelist Ureshino Kimi.

Will the past come back to haunt you, or will you stand by your decisions?
Leave a Reply