Top 20 most downloaded games in Australia and New Zealand for January 2018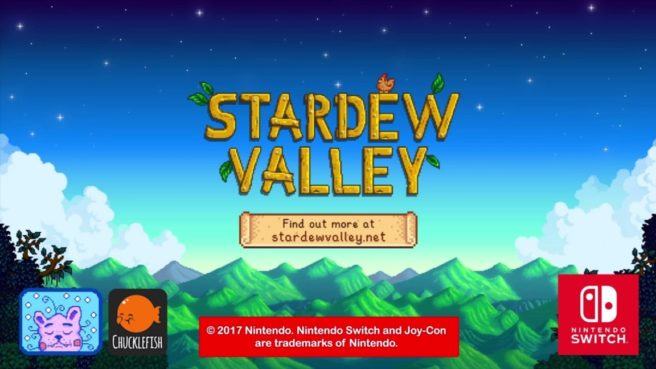 Earlier in the week, Nintendo revealed the top 10 most-downloaded games in Europe for the month of January 2018. Now we have similar results for Australia and New Zealand, though for the top 20.
Stardew Valley took the top spot last month. Oxenfree, which was the top seller last month, is right behind at #2.
Below are the full results:
1. Stardew Valley
2. Oxenfree
3. Arcade Archives Vs. Super Mario Bros.
4. Rocket League
5. Mario Kart 8 Deluxe
6. Minecraft: Nintendo Switch Edition
7. Overcooked: Special Edition
8. Celeste
9. NBA Playgrounds: Enhanced Edition
10. The Escapists 2
11. Enter the Gungeon
12. Super Meat Boy
13. Sonic Mania
14. Super Mario Odyssey
15. Human: Fall Flat
16. Zelda: Breath of the Wild
17. Guns, Gore and Cannoli
18. Darkest Dungeon
19. Golf Story
20. Splatoon 2
Source: Switch news
Leave a Reply