Top 30 most downloaded Switch eShop games in Europe of 2017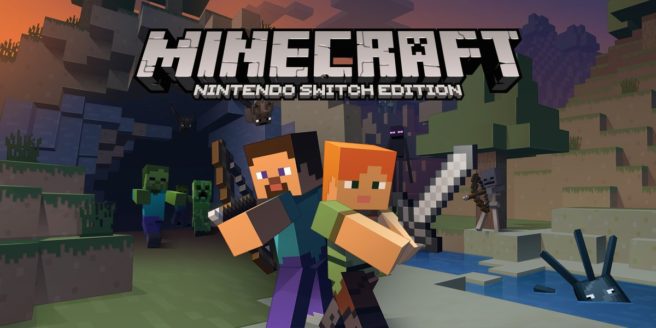 Nintendo has published yet another list revealing the top sellers on the eShop. This time around, we have results for the most downloaded games in Europe last year.
Minecraft: Nintendo Switch Edition was the top seller in 2017. Stardew Valley and Rocket League are right behind at #2 and #3 respectively.
Here's the full list:
1. Minecraft: Nintendo Switch Edition
2. Stardew Valley
3. Rocket League
4. Mario Kart 8 Deluxe
5. Sonic Mania
6. Super Mario Odyssey
7. Snipperclips
8. FAST RMX
9. Shovel Knight: Treasure Trove
10. Overcooked: Special Edition
11. Splatoon 2
12. Zelda: Breath of the Wild
13. Mario + Rabbids Kingdom Battle
14. Snake Pass
15. Wonder Boy: The Dragon's Trap
16. SteamWorld Dig 2
17. NBA Playgrounds – Enhanced Edition
18. 1-2 Switch
19. Kamiko
20. FIFA 18
21. Oceanhorn
22. Arcade Archives Mario Bros.
23. Golf Story
24. I Am Setsuna
25. Super Bomberman R
26. ARMS
27. The Elder Scrolls V: Skyrim
28. ACA NeoGeo Metal Slug 3
29. Shantae: Half-Genie Hero
30. Xenoblade Chronicles 2
Leave a Reply