Top-down survival game Monster Outbreak releasing on Switch in August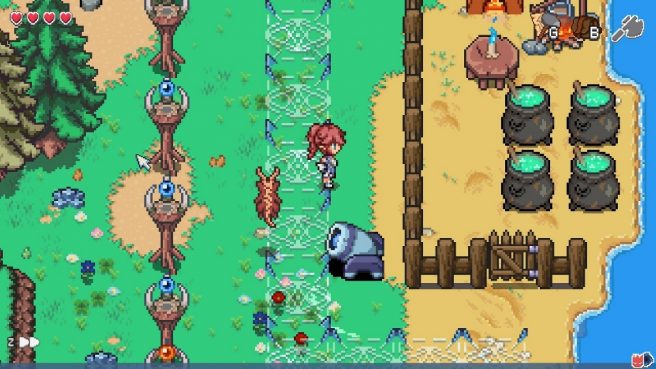 Publisher Freedom Games and developer GameMunchers have revealed that Monster Outbreak, a top-down survival game, is planned for Switch. The title will be out on August 25, 2022.
You'll play as Yulia, the last surviving member of the Royal Guard while taking on the endless monster hordes spawned by the out-of-control Dimensional Orb. Gameplay involves gearing up, preparing defenses, setting up traps, and more.
As far as the story goes in Monster Outbreak, here's what to expect on that front:
The Dimensional Orb was a promise of wealth and knowledge beyond humanity's wildest dreams, hidden away from all until it was discovered and brought to the king. Being human, the king was easily tempted, and for a time the promise held true. Riches, knowledge, and incredible stories flowed into the Kingdom thanks to the Orb… but then came the monsters.
Lots and lots of monsters.
In Monster Outbreak, Yulia will have a number of weapons at her disposal, including swords, axes, and bows. Elemental attacks are available to dish out additional damage. To further support the defense effort, players can set up turrets, including the bomb-javelin launcher, crossbow turret, and bomb slingshot as well as traps like the spike strips, tripwire bombs, and elemental traps.
When players aren't battling monsters, they can take a breather to fix up the base, explore, fix bridges, and scavenge the derelict Kingdom. Monsters can be hunted for components to craft weapons and items to increase the chances of survival, though bosses can stand in your way. Note that local splitscreen and online multiplayer are supported.
A trailer for Monster Outbreak can be found below.
Monster Outbreak will arrive digitally on the Switch eShop. When we have a final release date, we'll be sure to let you know.
Leave a Reply