Totes the Goat heading to Switch, will have some additional characters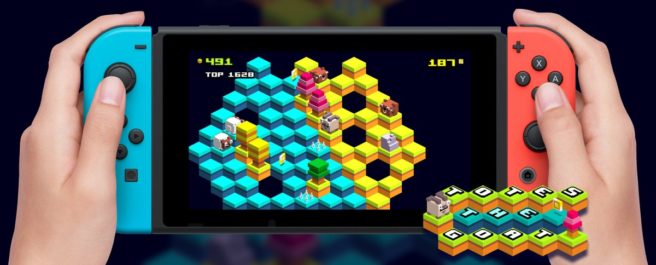 Totes the Goat released on mobile devices a few years ago. That same title is now making its way to Switch, Mutant Mudds developer Atooi announced today.
Studio head Jools Watsham passed along the news on Twitter a short while ago. Although Totes the Goat on Switch will mostly be the same as the mobile version, new characters will be included.
Saturday Surprise! Totes switching it up for arcade fans!! #TotesTheGoat #NintendoSwitch pic.twitter.com/vU2GD9tgSU

— Jools Watsham (@JoolsWatsham) January 20, 2018
Adding some additional characters. Other than that a fairly straightforward port really.

— Jools Watsham (@JoolsWatsham) January 20, 2018
Continue on below for an overview and brief video for Totes the Goat.
How totes is your goat? I think this'll totes float your boat!

Happily hop your little goat through this modernized vision of classic and beloved arcade gameplay.

Totes the Goat is a charming game with vibrant voxel art and easy-to-use swipe controls. It will have you leaping down a cliff like a kid in no time!

Jump from platform to platform – bringing each one back to life – while avoiding hazardous Wily Wolves, Cranky Crows, and Bully Bears – oh my! Once a cliff tier is fully rejuvenated, hop down the cliff to the next tier for an endless journey of jumps!

How low can you leap? How totes is your goat?
Leave a Reply