Touhou Danmaku Kagura Phantasia Lost coming to Switch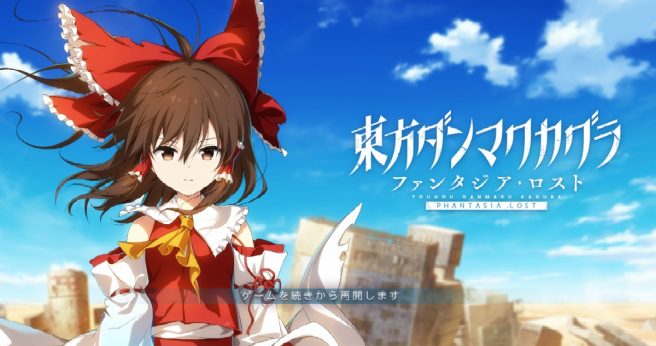 Unknown X has confirmed that Touhou Danmaku Kagura Phantasia Lost will be made available on Switch. The title is due out sometime in 2023.
Touhou Danmaku Kagura Phantasia Lost is a rhythm game set in the Touhou Project universe. The Switch version was secured via a Campfire Japanese crowdfunding campaign, which achieved its 15 million yen goal within 30 minutes and earned more than 80 million yen to date. The campaign is actually still happening and one of the upcoming goals includes a physical version.
Unknown X is planning a new theme song by Kishida Kyoudan & The Akeboshi Rockets x Kayoko Kusano. Fans can also expect more languages and an implementation of both the Mitama Card Index and a Music Cover Art Index within the Switch version.
Here's an overview of the game:
Wide Variety of Music: In addition to popular arranged songs from Touhou Project can also be played.

Story Mode: In this mode, players travel to collect lost memories (called "Mitama Cards") in order to restore the damaged Gensoukyou. By playing the "Danmaku Kagura (rhythm game)," which is the key to recovery, players will obtain the "Mitama Cards" and uncover the hidden truth one by one.

Free Mode: This mode allows you to freely play the songs unlocked in Story Mode.

Key Features

Rebuild of Touhou Project's first officially approved smartphone rhythm game "Touhou Danmaku Kagura" as a standalone version.
-A new story mode by Hitoshi Fujisawa (storynote), in which players aim to restore a damaged Gensoukyou (fantasy land).
All of the beautiful cards are available (some cards will be added through updates and DLC).
Free Mode allows you to play the rhythm game to your heart's content.
We have a trailer for the game below.
Source: Unknown X PR
Leave a Reply