Tower defense co-op shooter Sky Fleet coming to Switch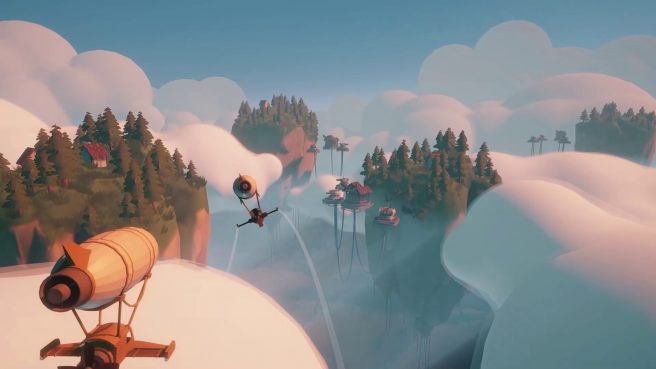 Publisher Freedom Games and developer Enno Games have announced that Sky Fleet, a sky-high tower defense co-op shooter, is planned for Switch. It will release on the system in 2022.
Freedom Games has shared the following overview for Sky Fleet:
Build a ruthless squad of blimps, engaging in faced-paced shootouts while tactfully maneuvering around floating islands and deadly drones. Outpace the defenses of rival aerial bases and claim the spoils of islands' resources for yourself to refuel and expand. Before each enemy assault, craft a stronghold built to last and set off once more to stretch your airbase's reach.

Expansion takes hard work through the construction of farms to sustain resources, ammo factories to restock weaponry, and dozens of turrets to protect the city from kill-seeking drones. Mine base-reinforcing resources like Uridium and Duraphyte to upgrade the fleet and improve defenses across the floating geography. Embark on this mission alone or band together with friends in online and local co-op game modes. Become an unstoppable force that will squash all who dare challenge the power of the Sky Fleet.
Here's a trailer showing Sky Fleet in action:
We'll bring you more on Sky Fleet in the future, including a final release date on Switch. The official site can be found here.
Source: Freedom Games PR
Leave a Reply