Tracks: Toybox Edition update adds new content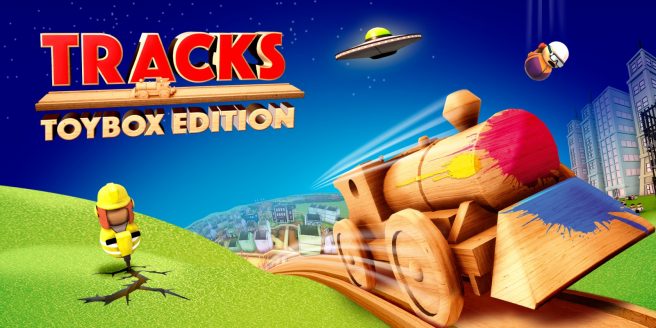 Tracks: Toybox Edition was recently given what's described as a "massive" content update on Switch.
Content additions relate to the tram, cab toys, and utility poles – plus there are new decorations. A number of other changes have also been implemented, including technical improvements.
Here's the full rundown of the update:
Tracks: Toybox Edition September 2023 update patch notes
Tram

A classic tram is now available as a train style. It combines a train and one passenger carriage into a single unit, and supports all the customization options available for the standard train.

Cab Toys

A new section of the Scenery menu gives you the choice between a whistle or a bell on your train.

Utility Poles

Utility Poles are a new decoration class which automatically attach wires between each prop you place. To start with there are two styles: Telephone Pole and a large Electricity Pylon

New Decorations

There's a wide variety of new decorations including 10 new houses, 3 new passengers, and several large buildings like a sports stadium and motel.

Train Highlighting

Certain actions could get awkward when you had a lot of trains. Now when you look at a train (or its carriages) you'll see a little arrow appear on top of it. With a train highlighted, any train-related actions will automatically apply to that train.

Other changes

Replaced the font used for Latin and Cyrillic languages
Tracks, Roads & Rivers now create unique crossings when they meet a variant of other type.
Added pop-ups with key reminders and tips when using certain decorations for the first time
Added the Hungarian language option back into the menu
Several UI and quality of life improvements
Fixed several piece configurations not suggesting the proper junction piece
Fixed a crash on the tutorial when playing in Korean
Improved the game's start up time and memory usage
Optimized and reduced the size of the Sci-Fi DLC
Switch players can download the new September 2023 update for Tracks: Toybox Edition now.
Leave a Reply