Treachery In Beatdown City dev looking to bring the game to Switch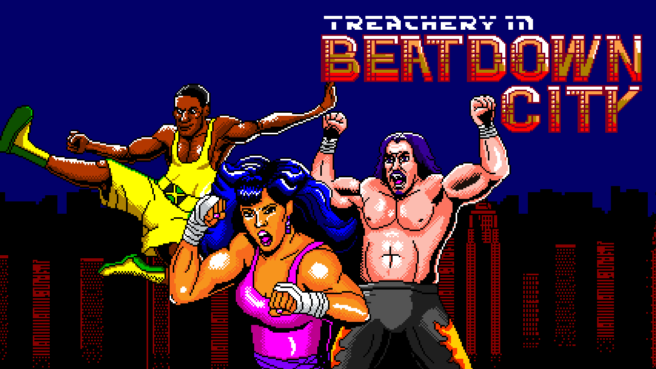 Way back in 2014, Nuchallenger funded Treachery In Beatdown City through Kickstarter. It has remained in development since then, and some good news was shared recently about potential Switch support.
Nuchallenger actually has Treachery In Beatdown City running on Switch, as shown below. It may not be an official announcement, but the team says it's their "intent" to make it happen and the game "runs great".
We have some information about Treachery In Beatdown City below. You'll also find a trailer attached, though we should point out that it's a few years old.
Treachery in Beatdown City is a game about a ridiculous vision of a dystopian future, that went from passion project during AAA development to being kickstarter funded. Years later, it is close to ready to launch under similarly bleak and dour times. The years of development have helped the design and humor in Treachery in Beatdown City to grow, and create a dark comedy game intent on punching up at the forces of evil!

Features
– Switch on the fly between 3 fighters – an MMA fighter and Boxer, a Jeet Kune Do/Capoeira specialist, and a professional wrestler.
– Use a mix of real time and COMBO MENU based attacks to tackle your foes!
– Fight over 60 unique enemies, from punks and thugs, biker gangs, politicians, ninjas and cyborgs, with a few recognizable enemies mixed in for good measure!
– Music by Inverse Phase, creator of such albums as Pretty Eight Machine
– Choose from dozens of strikes and grapples to create long chains of strikes, combos, grapples, and more!
Thanks to John Jacob JingleHeimer-Smith for the tip.
Leave a Reply