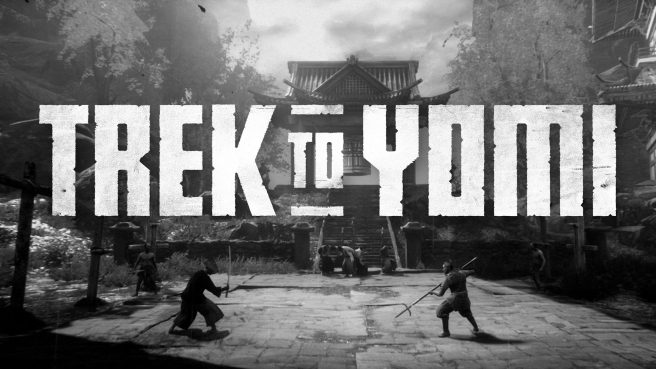 Trek to Yomi could potentially be coming to Switch as revealed by a listing from USK, Germany's official video game ratings organization. The game is featured twice on the site, with both a PS4 and Switch version being listed.
Trek to Yomi released on most major platforms in May 2022. The Switch was pretty much the only platform not to receive the title, although given this new listing and the tendency Devolver Digital has to publish their games on the system, it likely won't be waiting too much longer.
For more information on Trek to Yomi, check out the following overview:
As a vow to his dying Master, the young swordsman Hiroki is sworn to protect his town and the people he loves against all threats. Faced with tragedy and bound to duty, the lone samurai must voyage beyond life and death to confront himself and decide his path forward.

Cinematic Presentation
Breathtaking camera angles and striking visuals in the spirit of classic samurai film create a true cinematic experience in Trek to Yomi.

Stylish Combat
Engage vicious swordsmen and supernatural beings with a streamlined combat system based around the traditional weapons of the samurai.

Mythic Storytelling
Experience an enthralling story of Hiroki during his fall against the forces of evil and heroic return to make good on his failed promise to save the people he swore to protect.

Thrilling Soundtrack
The thrilling action and somber moments are set against a memorable score designed to feel authentic to the time and place of feudal Japan.
We'll let you know if more information surfaces on an official Switch release of Trek to Yomi.
Leave a Reply