Ultra Space Battle Brawl on the way to Switch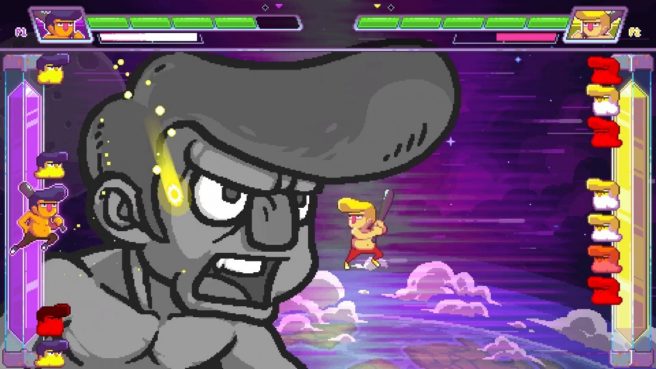 Ultra Space Battle Brawl is now confirmed for Switch. At BitSummit in Japan this weekend, the game has a playable demo.
Here's the general premise for Space Battle Brawl:
Fight against your friends in a super-silly-yet-most-awesome-intergalactic-definitely-not-baseball-fight-ever! Sit next to your opponent in this couch party battle game that will make your neighbor wish you were not there, or they were there with you making noise and have a really great time together.

Cheers, screams, and overreactions filled room is something that can be easily associated with Ultra Space Battle Brawl, a couch party game that combines Pong, fighting game, and the spirit of having fun together in an 80s over-the-top aesthetic infused with steroid. Play it with your best buddies, rival, family, even your arch enemies! Ultra Space Battle Brawl is a fun competitive game for everyone to enjoy.

With simple control and concept that is easy to learn but hard to master, the game focuses on bringing everyone together to enjoy moments of fun. Rest your thoughts and enjoy the adrenaline rush of short yet highly replayable experience.
And here's a look at the game in action:
Ultra Space Battle Brawl is currently without a release date. However, launch information should be provided soon.
Thanks to m_t for the tip.
Leave a Reply