Umihara Kawase BaZooKa!! announced for Switch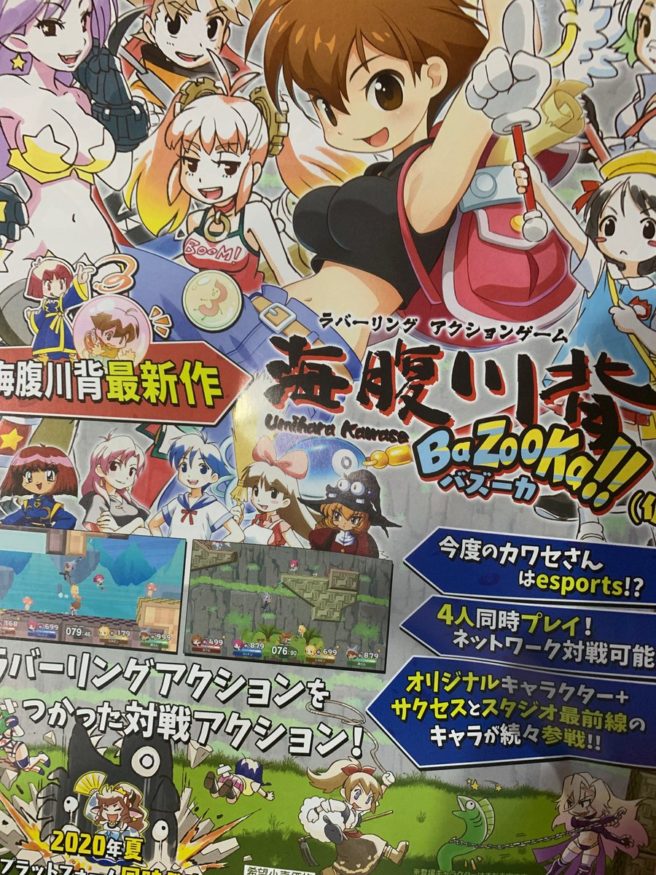 Earlier this week, we heard that a new Umihara Kawase game was in the works for Switch. At the Tokyo Game Show today, Success Corporation announced that the project in question is Umihara Kawase BaZooKa!! (title tentative).
Umihara Kawase BaZooKa!! is a "rubbering battle action". Up to four players can participate in online multiplayer. Original playable characters are planned, along with Success and Studio Saizensen characters from games such as Sayonara Umihara Kawase, Doki Doki Poyacchio, and Cotton.
Umihara Kawase BaZooKa!! launches for Switch in summer 2020. It will include English, Japanese, and Chinese language options.
Leave a Reply