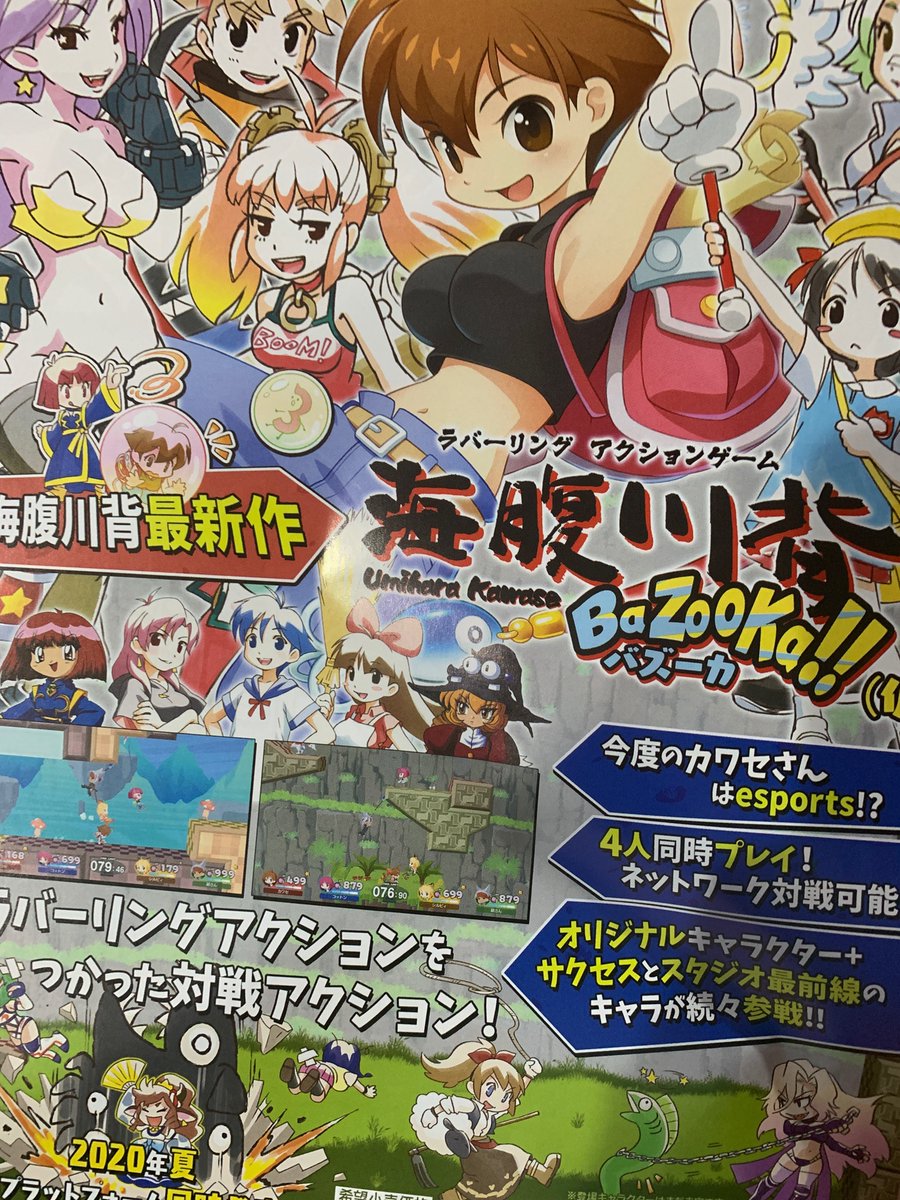 Earlier this week, we heard that a new Umihara Kawase game was in the works for Switch. At the Tokyo Game Show today, Success Corporation announced that the project in question is Umihara Kawase BaZooKa!! (title tentative).
Umihara Kawase BaZooKa!! is a "rubbering battle action". Up to four players can participate in online multiplayer. Original playable characters are planned, along with Success and Studio Saizensen characters from games such as Sayonara Umihara Kawase, Doki Doki Poyacchio, and Cotton.
Umihara Kawase BaZooKa!! launches for Switch in summer 2020. It will include English, Japanese, and Chinese language options.

Following the reveal of a new Umihara Kawase, Success Corporation has shared an image of a pamphlet on the new project — showcasing the first screenshots of the game.
Interestingly enough, a 4-player Super Smash Bros.-esque screen can be seen, which includes character status on the bottom. No further details on the game has been confirmed. Those interested can view the image below.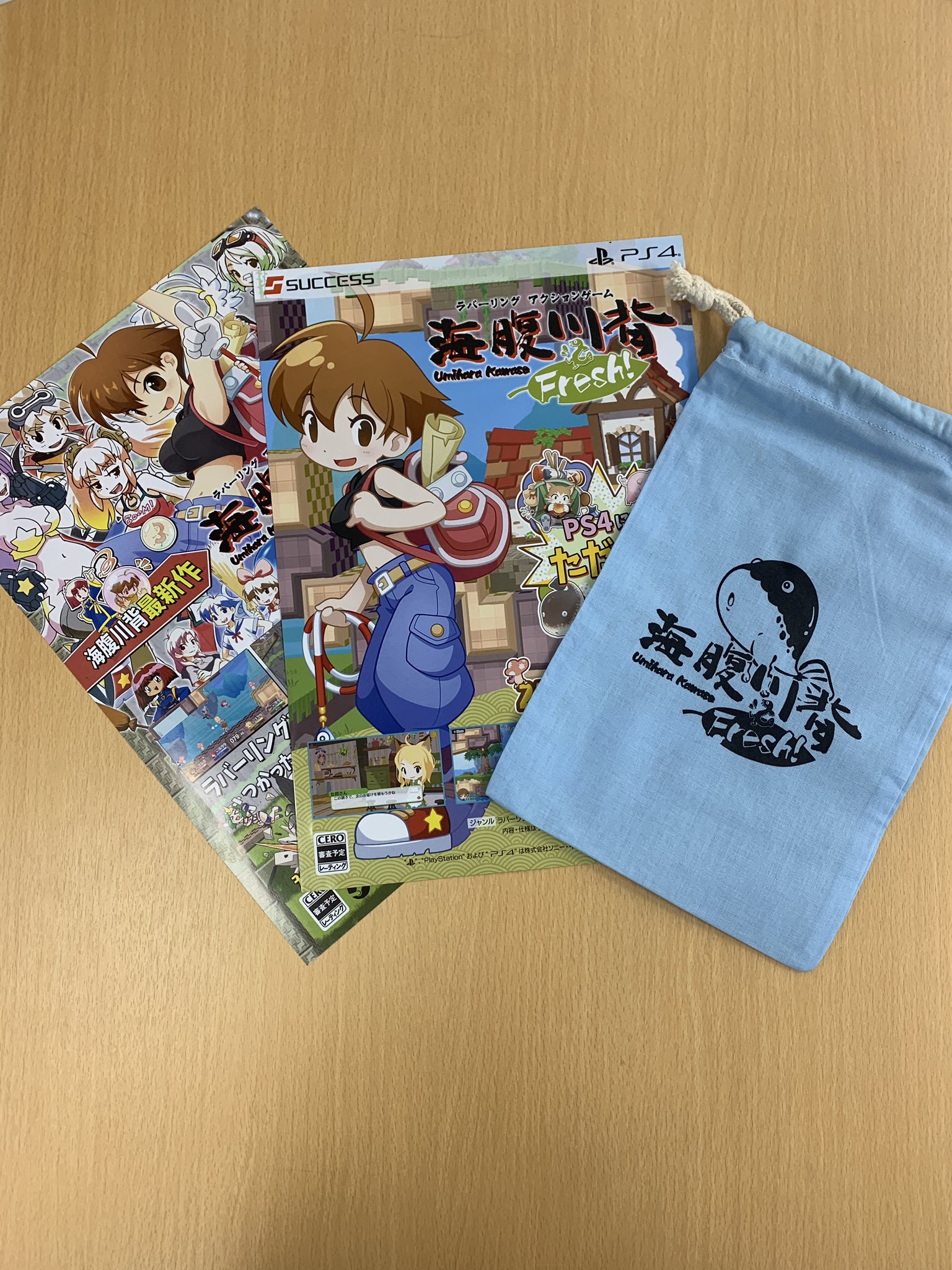 Success Corporation is following up Umihara Kawase Fresh! with another entry in the series. Not much is known about the project, but the latest title will be released on Switch.
Fans can expected the first footage at the "Umihara Kawase Special Stage" that's planned for Tokyo Game Show 2019 on September 12 at 3 PM Japan time. No other information has been provided.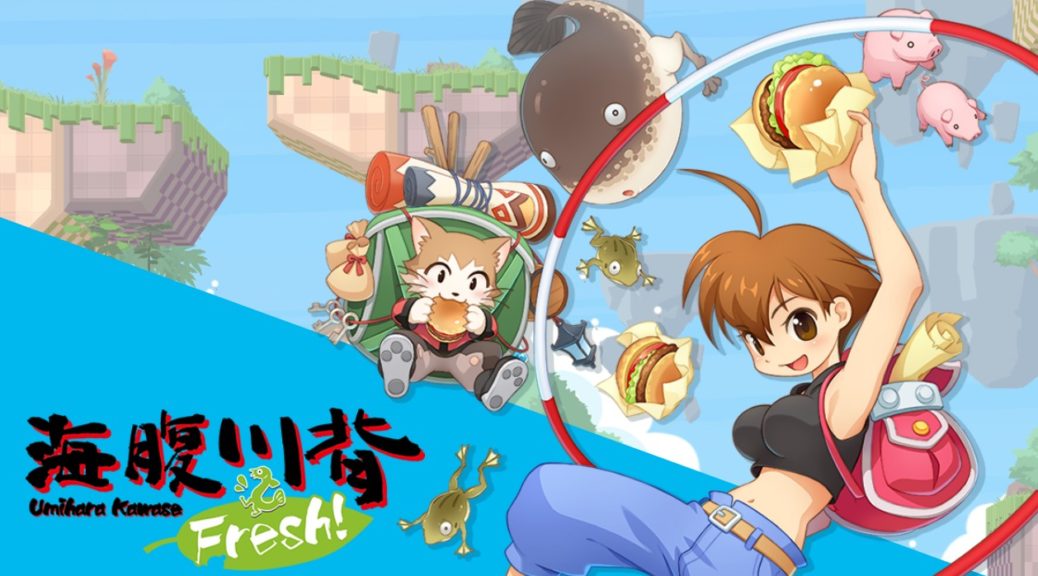 Success is back with the latest gameplay video for Umihara Kawase Fresh! We've included a "Rocket Dash" clip for the title below.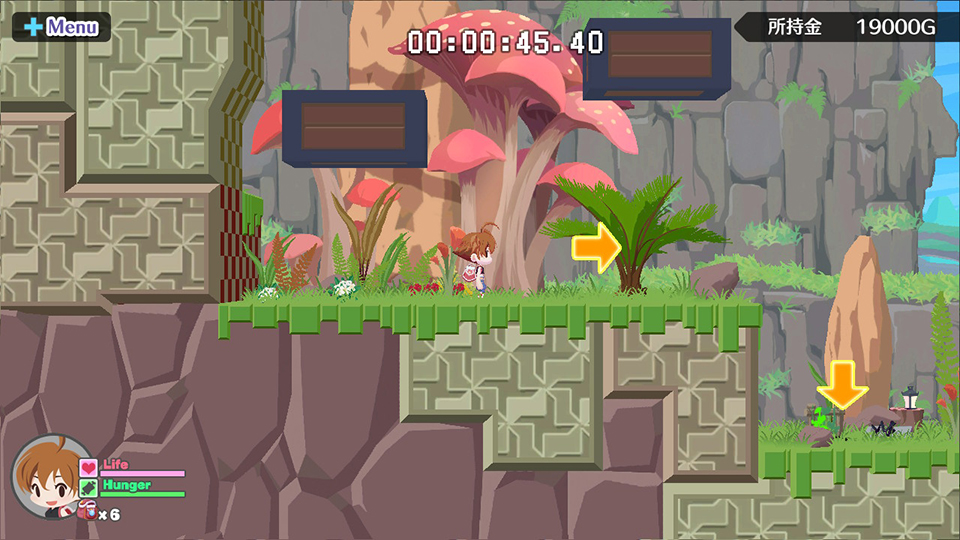 Success is back with the latest trailer for Umihara Kawase Fresh! Below you can find a video featuring the Mid-Layer world, an area using a character named Lench's elevator where campers frequently.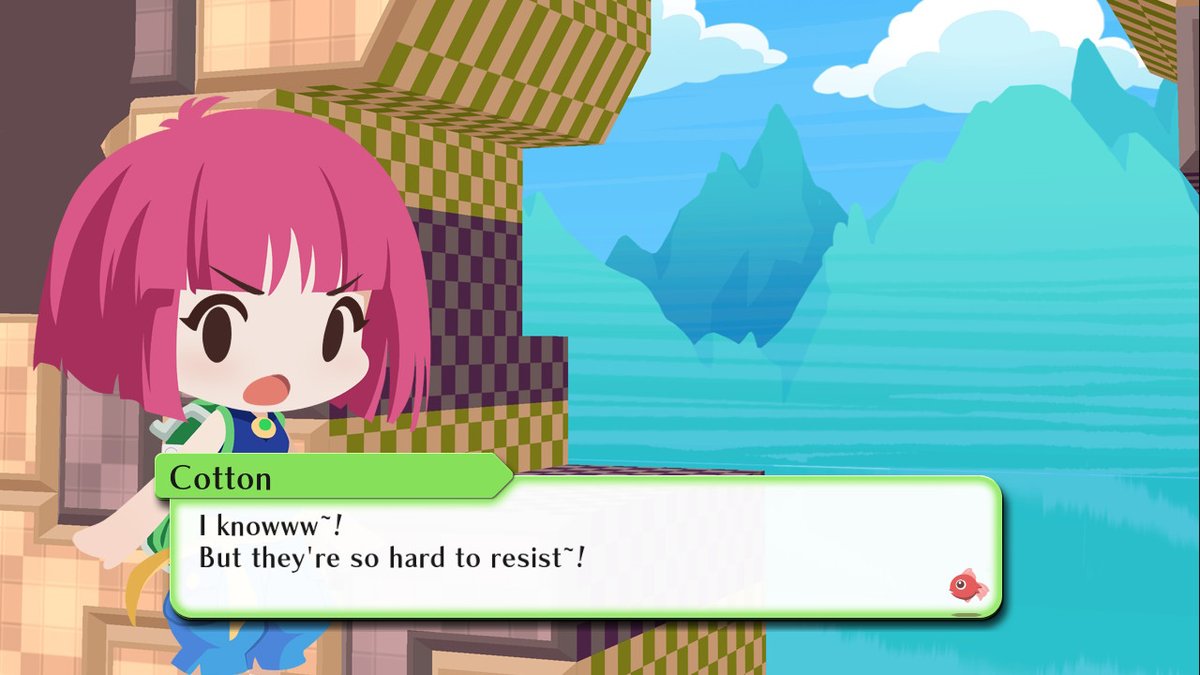 Success and Studio Saizensen posted a new trailer for Umihara Kawase Fresh! today that shows off the game's Sky World. Check it out below.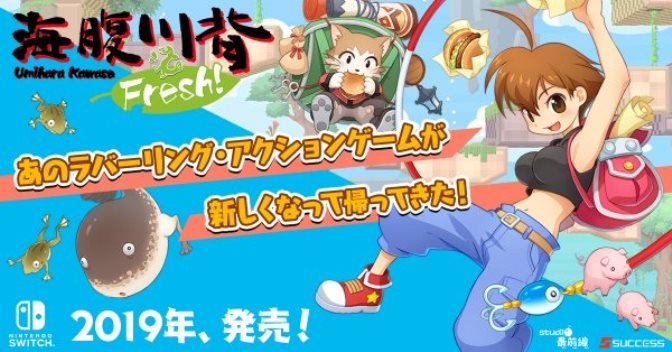 Update: Umihara Kawase Fresh! has been confirmed for an April 25th release in the west as well.
Success Corporation has set a release date for Umihara Kawase Fresh! In Japan at least, the title is slated for April 25. It will be sold physically and digitally.
There are also plans to distribute Umihara Kawase Fresh! outside of Japan. However, a release date has not yet been announced.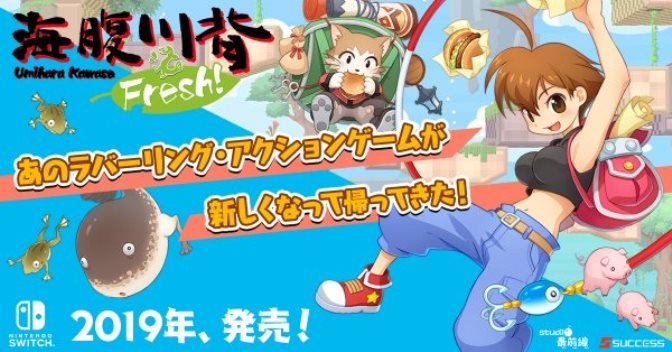 The official website for Umihara Kawase Fresh! is now open. It can be accessed here, but there are a few things we want to highlight in particular.
First, here's a bit of new information: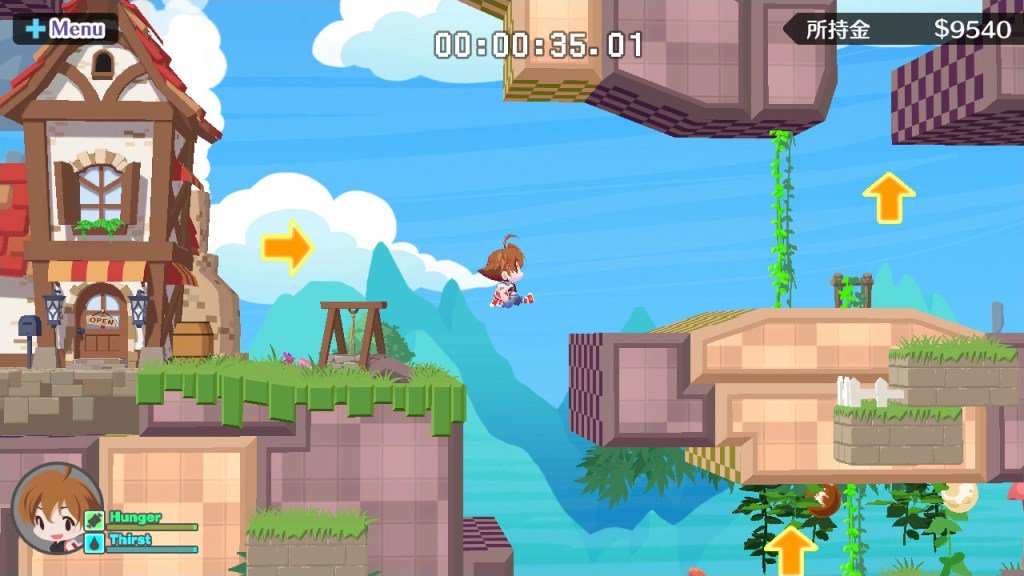 Umihara Kawase Fresh! has a slightly more specific release window. The game will release in either spring or summer of this year, Success has confirmed.
That news comes from an HTML5 game, accessible here. It involves picking up New Year's pocket money packets. You can click to jump, click again in mid-air to do a second jump, click a third time to make the boar glide down via kite, and a fourth time to close the kite.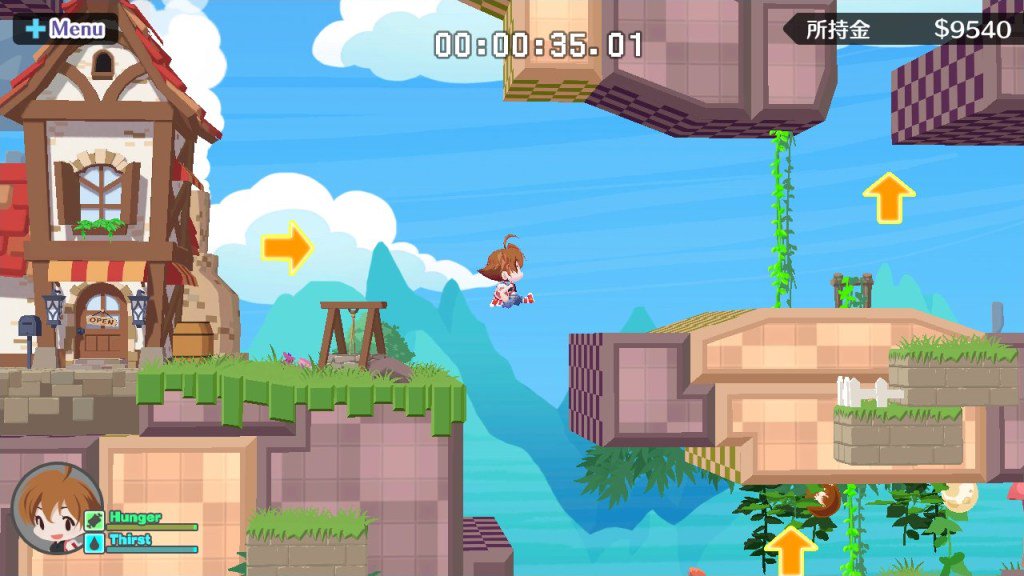 As a brief development update, developer Success Corporation has confirmed that work on Umihara Kawase Fresh! is now 60 to 70 percent complete.
The note was made on a registration website for a hands-on demonstration event to be held on January 4th at the Success Corporation headquarters in Japan. Thanks to Gematsu for the full translation of the information.