Unforeseen Incidents finally reaching Switch in January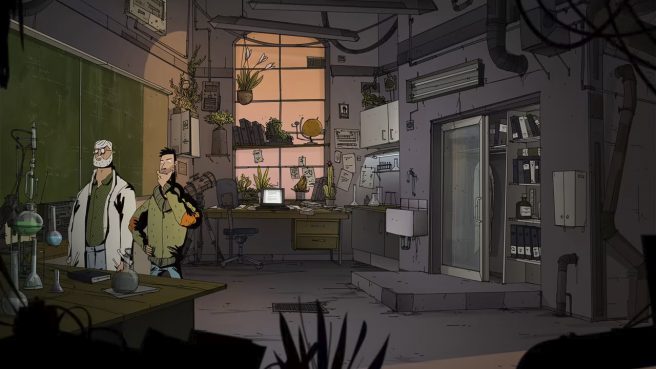 It's been quite a long time since we last heard about the Switch version of Unforeseen Incidents. We first shared the news about Backwoods Entertainment's plans for the game way back in March 2019. Originally, it was targeted for a summer release. Unforeseen Incidents dropped off the radar after that, but it looks like it's finally approaching its Switch launch as an eShop listing shows it'll be ready to go next month.
Here's some background information from the store page:
Unforeseen Incidents is a classical style interactive mystery set in a beautifully hand-painted world. When small-town handyman Harper Pendrell meets a dying woman in the street, he unwittingly stumbles into a diabolical conspiracy – a mystery only he can solve. An unknown disease is spreading across the country, and between them a scientist, a reporter and a reclusive artist hold the key to stopping it. A perilous journey awaits, and every step brings Harper closer to a cabal of dangerous fanatics. Before he knows it, he finds himself in a fight for the future of humankind armed only with his trusty multi-tool.

Can Harper find the courage to expose the truth and prevent an epidemic, even if it means succumbing to contagion himself? Join Harper and experience a challenging investigation, smart dialog and a rich cast of characters in this thrilling new adventure game from Backwoods Entertainment and Application Systems Heidelberg.
We've included a trailer for Unforeseen Incidents below.
Unforeseen Incidents will launch for Switch on January 27, 2022. Pricing is set at $19.99.
Leave a Reply