Unreal Engine 5 support officially confirmed for Switch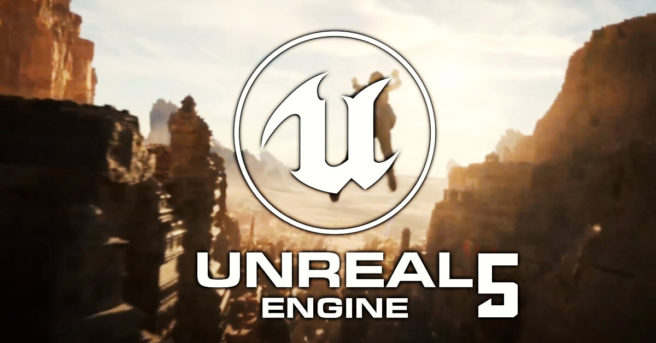 This week, Epic Games unveiled the latest iteration of its highly-used engine. Unreal Engine 5 will be made accessible to developers in 2021, offering all of the latest tools and upgrades pertaining to graphics and more.
Much of the discussion surrounding Unreal Engine 5 thus far has been related to the PlayStation 5 and Xbox Series X. And while Switch may not match those two consoles in terms of hardware specs, Nintendo's console won't be missing out entirely. Epic Games has officially confirmed that Unreal Engine 5 will be supported on Switch.
Epic Games CEO Tim Sweeney told Eurogamer:
"To maintain compatibility with the older generation platforms, we have this next generation content pipeline where you build your assets or import them at the highest level of quality, the film level of quality that you'll run directly on next generation consoles. The engine provides and will provide more scalability points to down-resolution your content to run on everything, all the way down to iOS and Android devices from several years ago. So you build the content once and you can deploy it everywhere and you can build the same game for all these systems, but you just get a different level of graphical fidelity."
Sweeney also said that Unreal Engine 5 is necessary on Switch and other devices besides the PS5 and Xbox Series X "because when Fortnite switches to Unreal Engine 5 late next year, we'll continue supporting all nine platforms – well, nine, when you add the two new ones." Yes, Fortnite will be one of the first titles to make use of the tech.
A demo showcasing what Unreal Engine 5 is capable of can be found below. Keep in mind that the footage was captured on a PlayStation 5, and it goes without saying that a Switch version wouldn't carry over the same level of fidelity. Still, since many developers will be using the engine in the future, having it support Switch will be highly beneficial for Nintendo.
Leave a Reply