Untold Tales putting The Hong Kong Massacre, Beautiful Desolation on Switch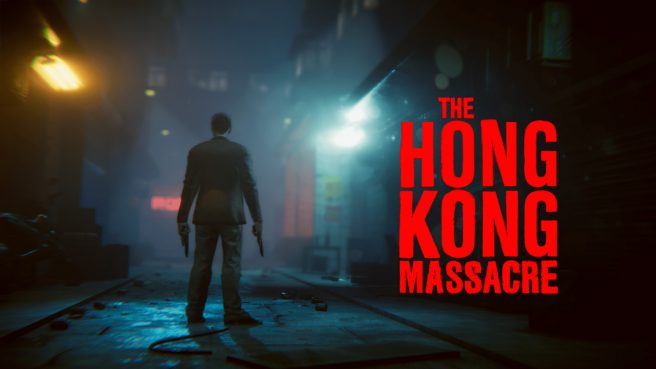 Former members of Techland have come together to form Untold Tales, a new publisher focusing on single-player games "that have the ability to tell an intriguing story, be it in the game itself or through gameplay." The company has already announced a pair of titles being ported to Switch: the stylish slow-motion manipulation top down shooter The Hong Kong Massacre and the isometric adventure game Beautiful Desolation.
Here are overviews for both games, along with trailers:
The Hong Kong Massacre
Inspired by classic action movies, The Hong Kong Massacre places you at the center of a hard-boiled revenge story, filled with brutal, cinematic shootouts, and vivid underworld locations.

Take on the role of a former police detective bent on exacting vengeance for his partner's murder and use of a mixture of raw firepower, slow-motion, and dive / dodge mechanics to tear your way through the criminal ranks.

Dive through windows or dodge behind cover—every shot is lethal, so stay aware of your surroundings and exploit the environment however you can.

When the heat is on, you can slow down time and plan for the next move. Avoiding bullets whilst taking out enemies is crucial for survival—but beware, your slow-motion ability is limited: plan fast, think ahead, and bring down the bad guys unscathed.

Each level features a range of challenges, allowing you to to unlock new weapons as you progress, trading bullets from restaurants to rooftops across a moody, crime-riddled city.
Beautiful Desolation
Beautiful Desolation is a 2D isometric adventure game set in the distant future.

Explore a post-apocalyptic landscape, solve puzzles, meet new friends and make powerful enemies, mediate conflicts and fight for your life as you unravel the secrets of the world around you.

Mark, a man out of time, searches for his lost brother Don, in a far-flung futuristic era ruled by highly advanced technologies which are both revered and reviled. Your surroundings hold echoes of a desolate past, and glimpses of a dark future that has yet to be written by your actions. Be prepared to face many tough choices that will shape this land long after you complete your journey.

The score is masterfully crafted by composer Mick Gordon, known for his work on Wolfenstein, DOOM, Prey, Killer Instinct, and Need for Speed.

The inhabitants of this world will help and hinder you, as you make new discoveries and navigate the spectacular African-inspired landscape.

Negotiate your passage with local leaders, healers and warriors, or find yourself embroiled in a battle against nanite swarms, enormous scorpions, and rocket-equipped robots.

From thriving villages to crumbling cities, petrified forests and bone-dry ocean beds, this strange new world holds a multitude of terrains to uncover, beautifully rendered in 2D isometric art.
Release windows for The Hong Kong Massacre and Beautiful Desolation have not yet been confirmed.
Source: Untold Tales PR
Leave a Reply