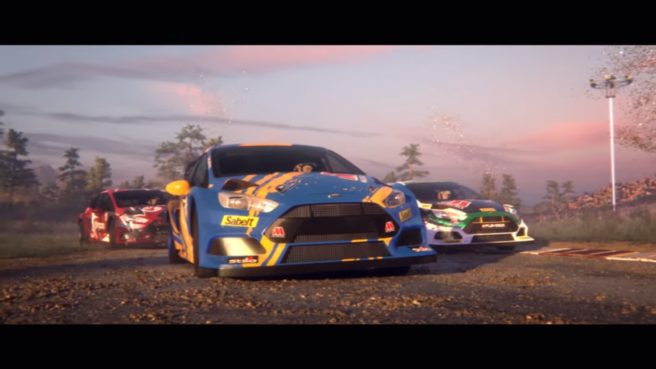 The V-Rally first started over two decades ago before spawning two sequels. After a lengthy hiatus, the series is returning with a brand new entry on Switch.
Bigben Interactive and Kylotonn Racing Games have announced V-Rally 4. It will again feature off-road simulation gameplay with high-intensity races. The team intends to "remain faithful to the identity of the franchise, which earned the support of millions of fans, and to strike a perfect balance between sensation, presentation, and simulation, while offering the best graphics and gameplay the latest technology can support."
Fans can look forward to over 50 models of rallying and extreme motorsports vehicles as they collect, upgrade, customize, and master the favorite cars. The Porsche 911 Safari, Ford Mustang, and a Ford Fiesta RS RX are confirmed thus far.
Here's a rundown of features:
– Rally: From Africa to Sequoia Park and Japan, travel the world along difficult tracks and in extreme conditions, such as snow, ice, and mud.
– Extreme-Khana: You'll have to be a master of precision and drifting on these tracks full of pitfalls.
– V-Rally Cross: Leave your opponents in the dust on these dirt and asphalt tracks and take on 7 expert adversaries.
– Buggy: Hop into your all-terrain vehicle to win the race on these particularly rugged tracks. Not for the faint of heart!
– Hillclimb: Race to the top behind the wheel of powerful cars.
– You can also prove yourself in V-Rally 4's Online and Career modes.
V-Rally 4 launches in September. We have a teaser trailer below.
Source: Bigben Interactive PR
Leave a Reply