Valve gives a breakdown of controller usage – Switch Pro Controller at 450,000 players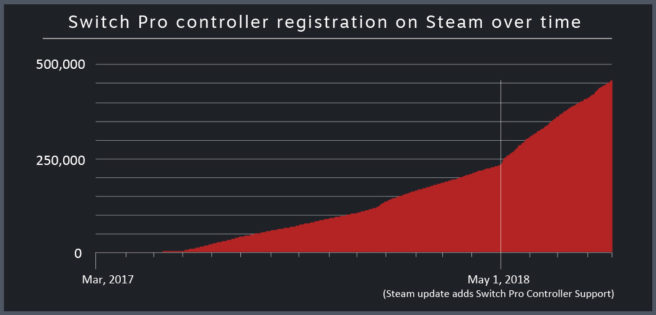 Valve has shared some interesting information about the use of controllers on its platforms.
As far as Nintendo controllers go, the Switch Pro Controller outweighs everything. It's the seventh most popular controller type on Steam, which is quite good considering the device's full feature set wasn't enabled until May. Over 450,000 players have been using the Switch Pro Controller.
SNES and GameCube are also fairly used. There are roughly 200,000 players using the SNES controller, and another 130,000 for the GameCube controller.
Here's a look at some more in-depth breakdowns: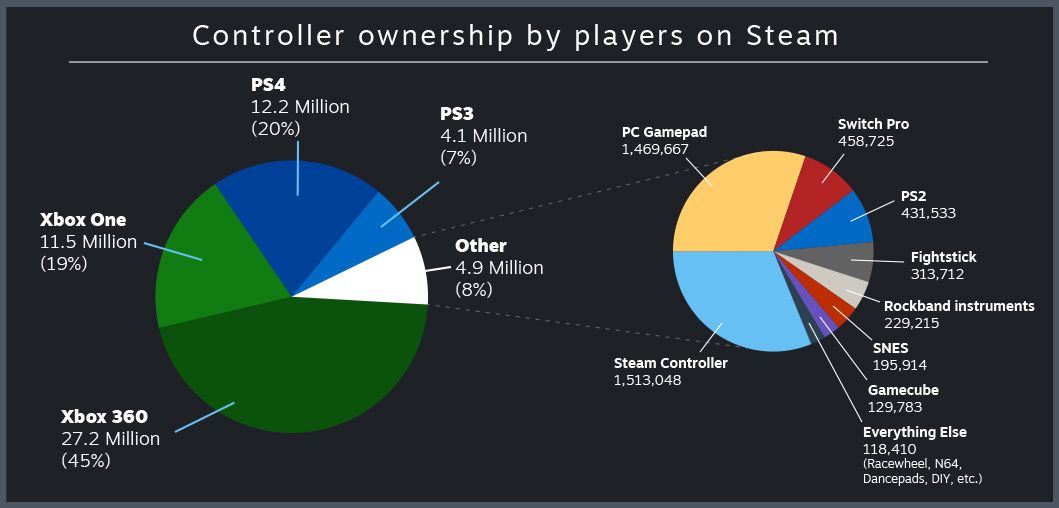 Leave a Reply