Vambrace: Cold Soul launches for Switch on August 29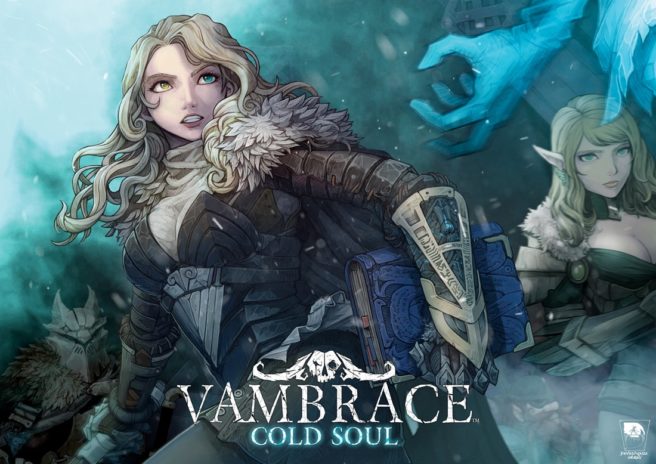 Headup and Devespresso Games, in collaboration with publisher Chorus Worldwide, have announced a Switch release date for the roguelike fantasy adventure Vambrace: Cold Soul. We'll be seeing it on the eShop starting August 29.
Here's some information about Vambrace: Cold Soul, which also covers improvements made since the original PC release earlier this year:
Originally launched on Steam for PC and Mac earlier in 2019, the game soon developed an enthusiastic community following. Devespresso have listened carefully to player feedback and implemented a wide variety of new updates which has garnered a very positive steam rating for the game's most recent patch. The console version will include all significant updates and improvements.

Vambrace: Cold Soul is the follow-up to Devespresso Games' indie cult classic, The Coma: Recut. It represents a major departure from the survival-horror mechanics of their debut title, and features a new focus on rich narrative and deep strategy. The team weaves a tale of gothic horror from the minds of Minho Kim and T.L. Riven. Gameplay features multi-class party building mechanics, punishing roguelike expeditions, and an immersive story with high replayability. Vambrace also boasts Minho's signature hand-illustrated graphics that is sure to please 2D and retro game enthusiasts.

Explore many interesting locations together with Evelia Lyric

You take on the role of Evelia Lyric as you embark on several expeditions that will truly test your mettle as a leader. Before departing, visit the recruiting board to assemble your team. Each member brings their unique strengths and abilities to combat and the expedition itself. Craft new items from old loot, make sure your party is properly equipped, and journey to the surface to fulfill your objectives. The path ahead will be fraught with difficulties, but every one of the game's seven chapters offers unique challenges emphasizing different party combinations.

A list of Vambrace: Cold Soul's significant updates and improvements since its earlier PC release can be found below:

Rebalanced enemy encounters, chapter flow, and boss encounters.
Additional character skill upgrades with items.
Additional character skills options in combat.
More monster types to deepen the game's combat strategy.
Reworked UI that displays hireling stats and skills.
New items and relics.
3 grades of Bullion Chips which can be sold for gold.
A fast-forward option during combat and trap encounters.
The addition of Shelters between Neighborhoods for reliable spots to heal your team.
The ability to equip and unequip items on the field.
Adjustable difficulty levels.
A basic New Game + option.
Several bug fixes and text updates.
And a few older trailers in case you missed them:
Vambrace: Cold Soul will cost $24.99 on the Switch eShop.
Source: Headup Games PR
Leave a Reply