Vampire Survivors confirmed for Switch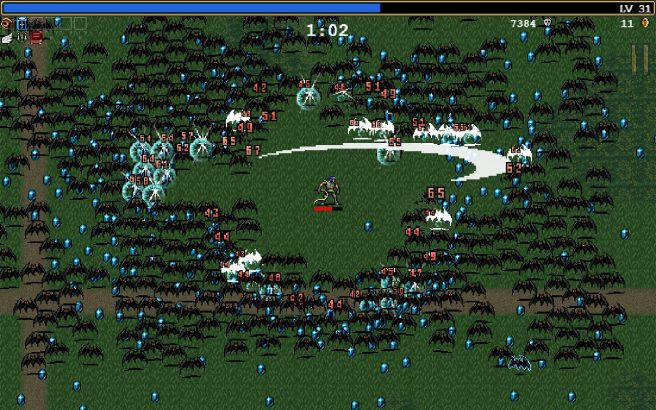 Vampire Survivors is making the jump to Switch, Poncle has announced. Look for it on August 17, 2023.
Vampire Survivors will launch on Switch with the latest updates, including the newly announced local couch-co op. The Legacy of the Moonspell and Tides of the Foscari will also be sold.
Here's an overview of the game, DLC, and co-op:
Mow down thousands of night creatures and survive until dawn! Vampire Survivors is a gothic horror casual game with rogue-lite elements, where your choices can allow you to quickly snowball against the hundreds of monsters thrown at you.

The genre-defining "be the bullet hell" action game is a multi-million seller, was the highest-rated Steam game of 2022 (over 180,000 reviews, 98% overwhelmingly positive), is one the most played games on Steam Deck, won 2 Baftas (including "Best Game") and was featured on the New Yorker's "Best Video Games 2022" list. Vampire Survivors is currently available on PC, Mac, Xbox, Android and iOS and does not feature any vampires.

About the DLCs

Legacy of the Moonspell

The DLC centres around a clan of monster hunters from a fantasy world inspired by feudal Japan. It adds 8 new characters, 13 new weapons, a huge new stage (25 times bigger than previous stages), six music tracks and even more achievements.

Tides of the Foscari

Set inside a magical academy inside a cursed lake inside a vast primordial forest inside a video game that was supposed to be about vampires, the DLC is a "fantasy about fantasy". It adds 8 characters, 13 weapons, 7 music tracks, 21 achievements, a massive new stage, and some seriously jazzy attack animations for only 2 Survivors: Keitha and Maruto (a first time innovation in the Vampire Survivors universe, this is limited to these 2 Survivors only!)

About the co-op update:

The couch co-op mode will come in a free update on 17th August and let you play the whole Vampire Survivors saga with up to 4 players in local couch co-op on Nintendo Switch, PC, Steam Deck, Xbox, and mobile (one controller per player required). Be the bullet hell with your besties!

In co-op mode, you can either continue your current game or start a new adventure with friends to face the hordes of the undead. Players can seamlessly switch between single and co-op play between stages and unleash chaos. Like every good co-op game, Vampire Survivors will also offer opportunities to test your friendship and stretch the definition of the word "co-op".
Have a look at a trailer for the game below.
Vampire Survivors will cost $4.99 on the Switch eShop. The DLC will be priced at $1.99 each.
Leave a Reply