Vehicle adventure game FAR: Lone Sails coming to Switch this month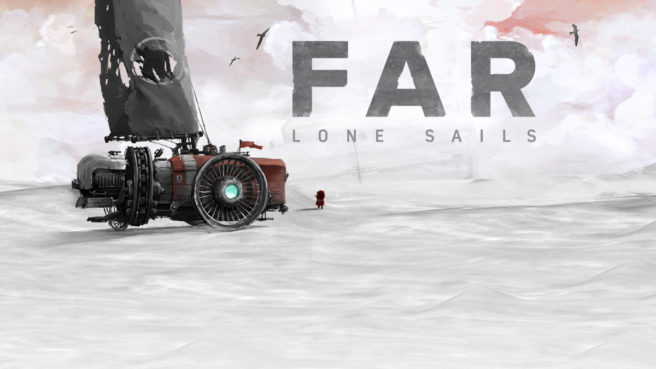 Publisher Mixtvision FAR: Lone Sails announced today that it will release Okomotive's vehicle adventure game FAR: Lone Sails on Switch. It'll be out via the eShop on August 17, the company confirmed today.
Here's an overview of FAR: Lone Sails, along with a trailer:
Traverse a dried-out seabed littered with the remains of a decaying civilization. Keep your unique vessel going, overcome numerous obstacles and withstand the hazardous weather conditions. How far can you make it? What will you find?

– Master your vessel: Maintain and upgrade your vehicle to overcome numerous obstacles and natural hazards.

– Discover a unique world: Explore a desolate dried-out seabed, follow the trails of your people and find relics and buildings, that tell the story of a civilization on the run.

– Experience an atmospheric journey: Let the sky full of clouds pass by and heed the wind that drives your sails towards the horizon.
Time to get an oil change and stock up on fuel, because FAR: Lone Sails is departing onto #NintendoSwitch! Your journey will start on August 18th, but you can already wishlist the game by searching for FAR: Lone Sails on your Switch's Nintendo eShop! pic.twitter.com/Z3zqM4EiCG

— FAR: Lone Sails (@FARtheGame) August 5, 2019
FAR: Lone Sails will cost $14.99 on the Switch eShop.
Leave a Reply