Velocity 2X dev says sequel will only happen with strong Switch sales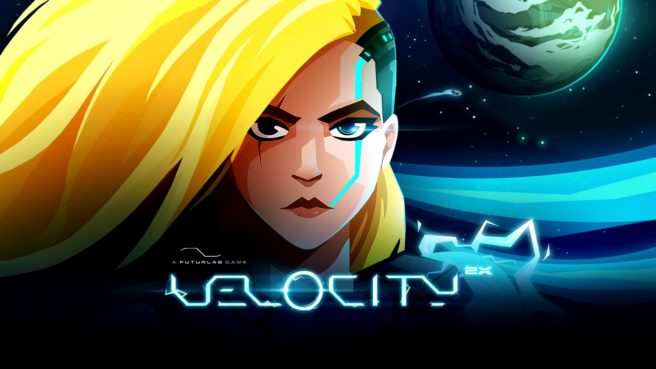 FuturLab wants to release a sequel to Velocity 2X. The only problem? Publishers aren't yet convinced that it would be a commercial success. That's why the studio sent out word today that the sequel will only happen if Velocity 2X does well when it arrives soon on Switch.
FuturLab has actually been working on the new project "for years". It would be a "bells and whistles sequel" under the name Velocity Supernova.
The studio wrote in a series of tweets today:
1. TRUTH BOMB: if you want to see the bells and whistles sequel to #Velocity2X that we have been working on in secret for years, you need to go out and buy #Velocity2X on Switch.

— FuturLab @ Gamescom (@FuturLab) August 20, 2018
3. #Velocity2X on Steam was published by Sierra/Activision on the same weekend as Windows 10 arrived, creating a game-breaking bug for NVidia cards that took us a year to fix. It therefore flopped on Steam.

— FuturLab @ Gamescom (@FuturLab) August 20, 2018
5. We could have published #Velocity2X on Switch ourselves, but we chose to give it to Curve as a carrot because we want them to publish Velocity Supernova (title confirmed). We like Curve 🙂

— FuturLab @ Gamescom (@FuturLab) August 20, 2018
7. Pretty much any publisher you can think of has seen it. Sequel to a 90 Metacritic? Wow. Does it look great? Yep. Does it play great? Yep. Does it do new things? Hell yes. Ok, we're interested. How many players of the previous game? Over a million. Great! How did it sell? Oh…

— FuturLab @ Gamescom (@FuturLab) August 20, 2018
9. #Velocity2X is currently being prepped for launch on Switch. Watch @CurveDigital for announcements of the release date.

— FuturLab @ Gamescom (@FuturLab) August 20, 2018
Leave a Reply