Vigil: The Longest Night reveals The Bounty of the Night update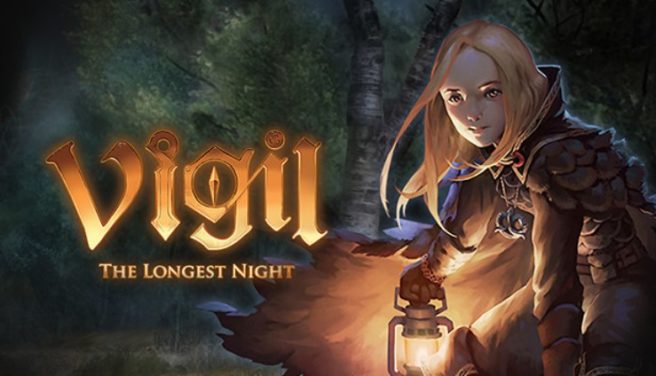 Another Indie and Glass Heart Games have revealed a major update for Vigil: The Longest Night. Known as The Bounty of the Night, the patch features "a trove of new content" as well as improvements to "almost every aspect of the game." That includes an overhaul of the English localization, a better map, over 40 weapons and armor plus new quest rewards, and more.
Below are the full patch notes:
Added: A Large Number of New items and Equipment
Improved: Overhaul of English Language Localization
Added: New weapon actions
Improved: monster drop rate mechanics
Map update: Fixed icon errors and issues with maps not revealing hidden areas once found
Added a number before every portal's name
Modification: Support added for third party controllers (None Xbox, PS, and Switch controllers)
Update: NPC dialogues (mostly Nordell and some of the traders)
Update: Added names to map( Added names on rooms in the Abandoned Town and the Flooded Area)
Update: Tutorial for saving and teleporting are separated now
Improvement: The Miner rescue quest will now remind players and show the miner's corpse when failed.
Fixed: The enchantment special effects of fire and curse now work as intended.
Improved all Leila's actions:
Decreased the movement distance of a normal attack.
Removed the slow effect when landed from jumping.
Improved the third attack of dual weapon's air combo.
The combo's triggering time has been changed to 0.25 sec on the keyboard and 0.45 sec on controllers.
Fixed: Loading, squatting down, or entering another scene when using the bow and holding the other 3 weapons will cause immediate death.
Fixed: Many fall through issues scatters around throughout the game
Fixed: Autosave in the Owl Statue will cause some monsters to repeatedly play the death animation
Fixed: Now the NPC Alice's name is all changed to Iris.
Fixed: The Hand of Glory bug
Fixed: Now Hilda won't disappear in the Mill after the apocalypse
Fixed: Now the Lower Underground Hall's portal name displays correctly.
Fixed: Percival's buff is now effective with all other enchantment effects.
The Bounty of the Night update for Vigil: The Longest Night will be out "soon" on Switch. We have a trailer below.
Leave a Reply