Visual novel Mothmen 1966 to appear on Switch in 2022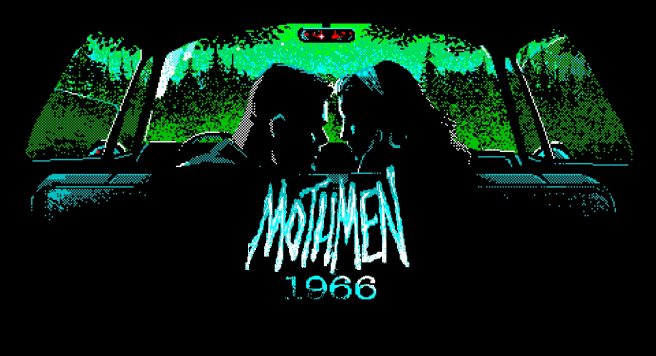 Publisher Chorus Worldwide, along with developer LCB Game Studio, have announced that they're bringing Mothmen 1966 to Switch. The visual novel is due out on Switch in 2022.
Mothmen 1966 tells a story that involves strange happenings of the Leonid meteor shower of 1966 and how it is connected to sightings of the human-sized, red-eyed winged creatures of the night known as the "Mothmen". The plot is focused around Lee, a college student taking his girlfriend on a seemingly perfect date. The two go to Holt's gas station to watch that evening's once in a lifetime meteor shower for the best view. Lee meets Lou Hill there, and his life is forever changed.
In Mothmen 1966, Lou will be looking into a potential link between the meteor showers and reports of sightings of the Mothmen.
Here's the debut teaser trailer for the game:
This will actually be the first of a trilogy of Pixel Pulp visual novels from LCB Game Studio, which are all inspired by the pulp fiction of the mid-20th century and 80s home computer graphics. The other titles should be released in 2022 as well. More information about the other two projects will follow at a later date.
You can access the official site for Mothmen 1966 here.
Source: Chorus Worldwide PR
Leave a Reply