Visual novel Suhoshin heading to Switch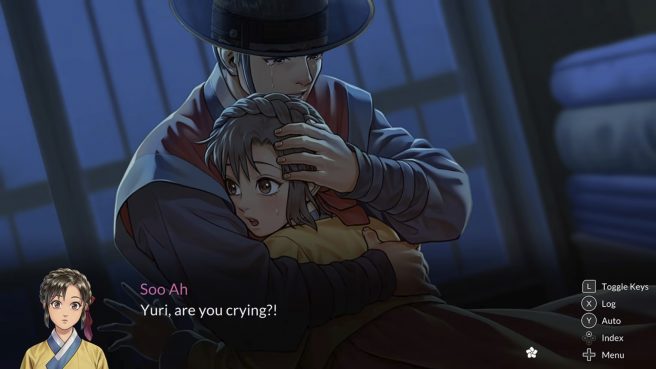 No More 500 is putting the visual novel Suhoshin on Switch, the studio has announced. A release is lined up for January 12, 2023.
Suhoshin previously released on PC, and we're told that after the Steam launch, it was recognized and praised in Korea for its high level of details on ancient Korean culture. You can read all about the title below.
Yuri is a young man who has recently started working as a guard. After a long absence, he has returned home, but a series of dramatic events disturbs the tranquility of the village as people begin to mysteriously die off. Yuri is asked to investigate, but he quickly finds out that the problem is bigger than he initially thought.

Key Features

– Steeped in the culture of ancient Korea, with stunning environments and characters dressed in traditional clothing
– A story with multiple branching paths and endings
– An index in the menu with explanations of the Korean terms and dialect used throughout the game
– The ability to go back and fix mistakes through the detailed flowchart in the menu
– Character design by the renowned artist Kageyoshi
– 10 main characters with different facial expressions
– More than 20 background with day/night variations
– Beautiful CG artwork
And here's a trailer:
Suhoshin will cost $18.99 on the Switch eShop.
Source: No More 500 PR
Leave a Reply